See Related Photos
Photo Credit: FAMEFLYNET
This is why she is Queen Bey!
A little before midnight, pop superstar Beyonce dropped her fifth studio album, "Beyonce," and everyone's excitement over the surprise release has pretty much broken the Internet.
The self-titled "visual album" features the likes of Beyonce's husband Jay Z, Miguel, Frank Ocean and Drake, and consists of 14 brand new songs, as well as 17 music videos. For now, it is exclusively available on iTunes, with hard copies scheduled to go on sale before the holidays.
Here are previews for some of the videos:
But our feelings about a new Beyonce release weren't all elation this year. Remember when we learned that she had scrapped 50 songs over the summer and there were reports that the album would be delayed until next year?
Everyone was devasted. We were like...
And...
But then we woke up this morning and heard Beyonce had secretly dropped her album while everyone was asleep. At first we were just in denial...
And said, "You must think I'm dumb..."
But then we found out it was true! And then we did this...
And...
And then when we actually heard the album and saw the videos for ourselves, we just couldn't believe how great it sounded. That's when we did this...
And yelled out...
Let us all bow down to Queen Bey.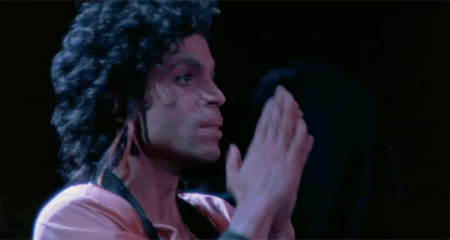 Visit NBCNews.com for breaking news, world news, and news about the economy
Isha Thorpe is an iVillage contributing writer. Find her on Twitter and Google+