See Related Photos
Photo Credit: Gilbert Carrasquillo/FilmMagic
Chris Brown is a good-looking guy, a talented singer, a phenomenal dancer, and, from what we can tell, a kind of terrible human being. Okay, so we don't actually know the guy. Maybe he's fun at parties and gives great neck rubs. But in order for us to look past his 2009 assault of Rihanna, we really need to see some other redeeming qualities. And he seems determined not to share them.

For example, here's his latest in-depth interview, which ran in the U.K. Guardian on Saturday. The journalist tried very hard to get at who he was before the assault, how it may have changed him, and what he's learned. Instead, Brown bragged about how he lost his virginity when he was 8 years old (gaaahhh, not okay!) and complained that community service hours are the worst. Below, the five most obnoxious quotes from Brown's interview, and our reaction in GIFs.

On losing his virginity to a 14-year-old girl when he was 8 (or so he says): "It's different in the country. By that point, we were already kind of like hot to trot, you know what I'm saying? Like, girls, we weren't afraid to talk to them; I wasn't afraid. So, at eight, being able to do it, it kind of preps you for the long run, so you can be a beast at it. You can be the best at it."

Our reaction:



On his court-ordered anger management class: "I think the actual class I went to was a little bit sexist. It was beneficial because it made me cater more to a woman's thoughts and a woman's needs... but the class itself only tells you you're wrong, you're wrong, you're wrong."

Our reaction: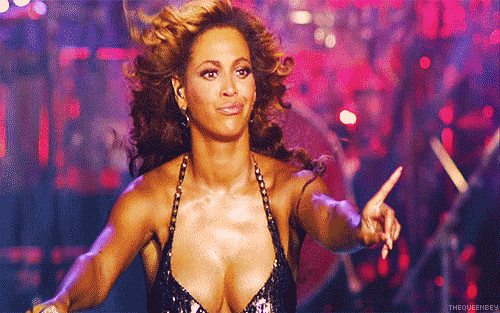 When asked to describe himself: "I would say I'm an inspirational guidelines book. You can take my life story or scenarios or songs and relate to them, and apply them to your everyday life. You know, whether it be personal or musical, I just think I'm a walking art piece, just a ball of creativity."

Our reaction:



On his neck tattoo, which looks suspiciously like police photos of Rihanna after he beat her: "My favourite line is, 'F**k you.' I like giving the world a big f**k you. Every tattoo I have is a big f**k you. So it's just, like, this is just me, and I'm the guy who's going to be just the same guy at all times."

Our reaction: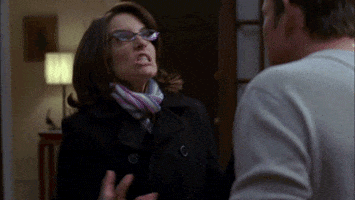 When asked how he's changed since his teenage years: "The only thing that's probably changed for me is just the facial hair a little bit."

Our reaction:
Donna Kaufman is a freelance writer and iVillage contributor. Find her on Twitter and Google+.