Good Morning
Good Morning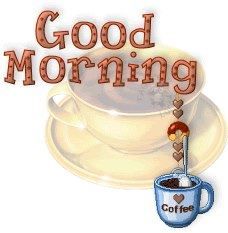 Hello, and good moring!!! Awww...its Friday, and that's such a good thing!!! LOL!!! I don't have a whole lot planned this weekend, other than maybe going out to eat Sunday evening. I do plan on going to the mall for some early fall shopping and just seeing what's new in stores.
So what do you have planned for this weekend?
Anyone going out to eat with friends and family?