Custom Kitchen Details
Custom Kitchen Details
| | |
| --- | --- |
| | Tue, 04-14-2009 - 10:15am |
Custom Kitchen Details
From islands to cabinetry, a beautiful kitchen is all in the details. See how simple touches can give your kitchen a custom look!.
•
Add custom touches
•
Install glass-front cabinet doors
•
Reface your island with beaded board
•
Add brackets to cabinetry


Co-CL for "The Stitcher's Niche" and ""Shake Up Your Style" and CL for "Remodel & Renovate"



Visit me at That Yank In... and Traveling with That Yank


Avatar made with Portrait Illustrator Maker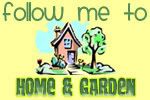 April is National Decorating Month.

In these economically challenged times, do you think we need a Repair Manifesto?