January Roll Call!
January Roll Call!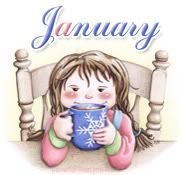 Welcome to the Bookshelf! Make yourself comfortable and feel free to chat it up!
What's your favourite thing about January? Any winter festivals where you live? What else are you looking forward to this month? Spill! ;) Don't worry, I'll go first:
In case you didn't yet know, I'm Becca from Western Canada. We have a lot of snow so far this winter, so I'm getting my exercise just trying to keep up with clearing the driveway and pathways.
My favourite thing about the month would probably be evenings spent indulging in reading or putting puzzles together. (I usually get one or two for Christmas and that might lead to me picking another few from my puzzle collection sometime in January or February. I don't intend to do puzzles only at the beginning and end of the year, but I do tend to jump to other hobbies the rest of the year.)
There's a winter festival here at the end of the month, something new - at least, I don't remember it from 2012. ;) Not sure if we'll check it out - sometimes with younger boys, I think it might be best to wait a couple years until they can both participate in more activities, and remember them too...
I can't think of anything I'm looking forward to this month, tsk tsk. Maybe adjusting our usual routine for a new year and hopefully working in more shared playtime. (My guys are pretty good at playing independently and while that's great for knocking down the daily to-do list, it might mean less time spent having fun together! All work and no play makes Becca a dull girl. ;) )