It took 2 years of dithering and a full two weeks of sewing
It took 2 years of dithering and a full two weeks of sewing
| | |
| --- | --- |
| | Mon, 01-14-2013 - 12:25pm |
and ripping, but I finally put together my first BJP wall hanging! Here are the masks from 2011, arraged in order, left to right, by month: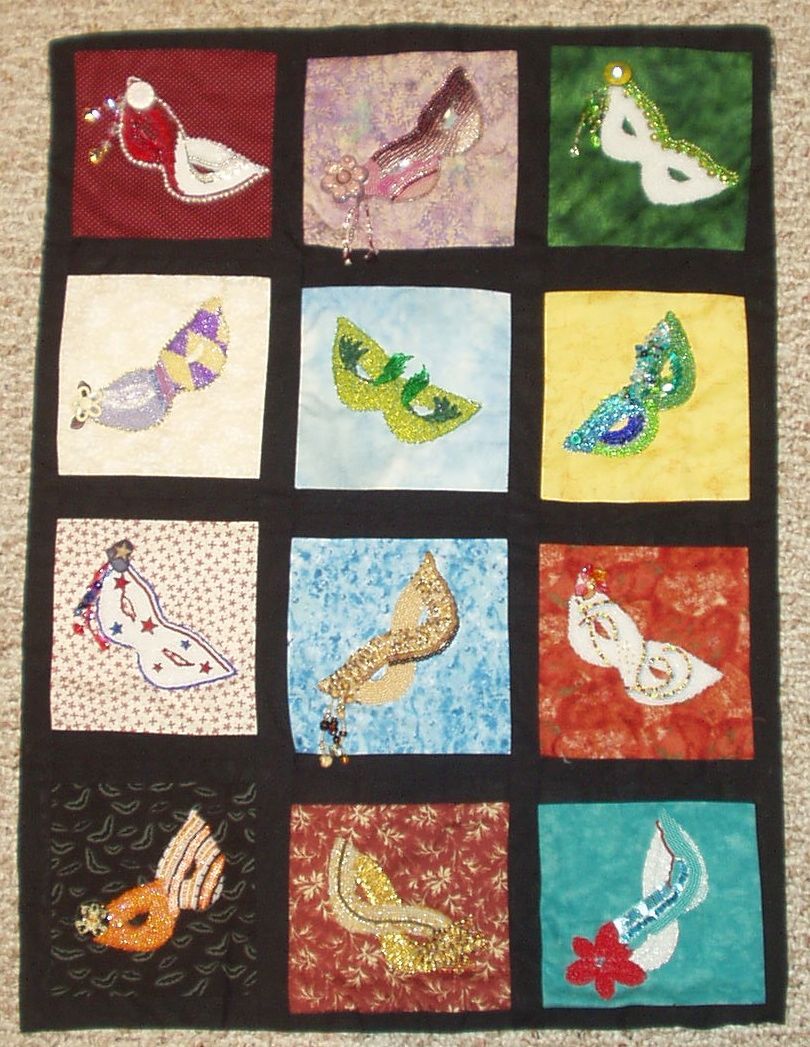 sashed with "Amish black" Kona cotton, sandwiched with Warm and Natural batting, backed with that horrible black butterfly fabric:
and tied using clear buttons on the back (VERY hard to see in the photo above but maybe you can make some of them out here):

My faric pen (never taken out of the package until this past weekend, would NOT write --- don't know if it was too old or if it didn't like the fabric I chose for the label, so the label is pretty pathetic but I only basted it on so I can do another , maybe, some day...
Now, there are the BJPs from 2010 and 2012 to deal with! Hmmmm! Do you think I learned enough from this one to get teh sashing right next time?