"Small" finishes for March
"Small" finishes for March
| | |
| --- | --- |
| | Sun, 03-10-2013 - 12:35pm |
The first is the last lesson in "Color Through The Ages" VIntage Kitchen!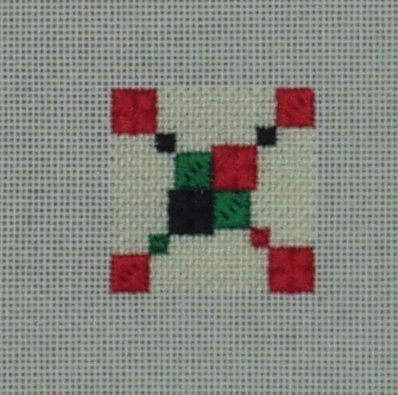 Ooops --- someplace, I can't figure out where, I miscounted and my larger blocks aren't large enough! SO the twinchie is 4 stitches short of being 2"! When I'm not so pressed for time, I'll try another and get the proportions right!
Anyway, DMC cotton gloss, 310, 349, 746 and 909. I like the red (349) ane the "white" (746, which is really a very pale yellow, sort of how white bakelite goes when it's old) but next time I would probably darken the green (909) up more... this came out a little "Christmassy."