Started Decemebr 30, 2012; finished March 4, 2013
Started Decemebr 30, 2012; finished March 4, 2013
"Red Thai Mandala", designer Elizabeth Almond, published in "The Gift of Stitching", Issue 61, March 2011.
Stitched in DMC floss and Mill Hill beads on DMC 28 ct white linen, its roughly 12" X 12". Here's a close-up of the beading in one corner: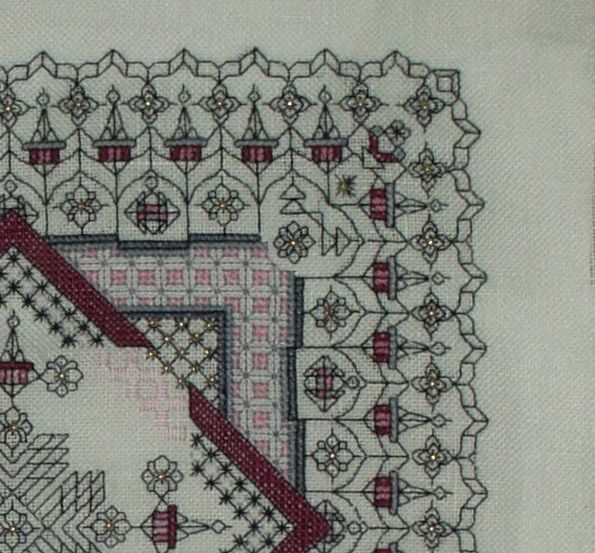 Now I can take a deep breath and pick out something new to stitch! YAY!