WIP Wednesday, April 10, 2013
WIP Wednesday, April 10, 2013
| | |
| --- | --- |
| | Wed, 04-10-2013 - 11:23am |
Even though I feel lousy with whatever this sore-throat-drycough-mild fever thing is I have, I have managed to do a little stitching. Mindless stuff, maiat doesn't require any counting.
In addition to TAST (which I posted yesterday for Stitch 60), I did a little work on "Midnight Garden":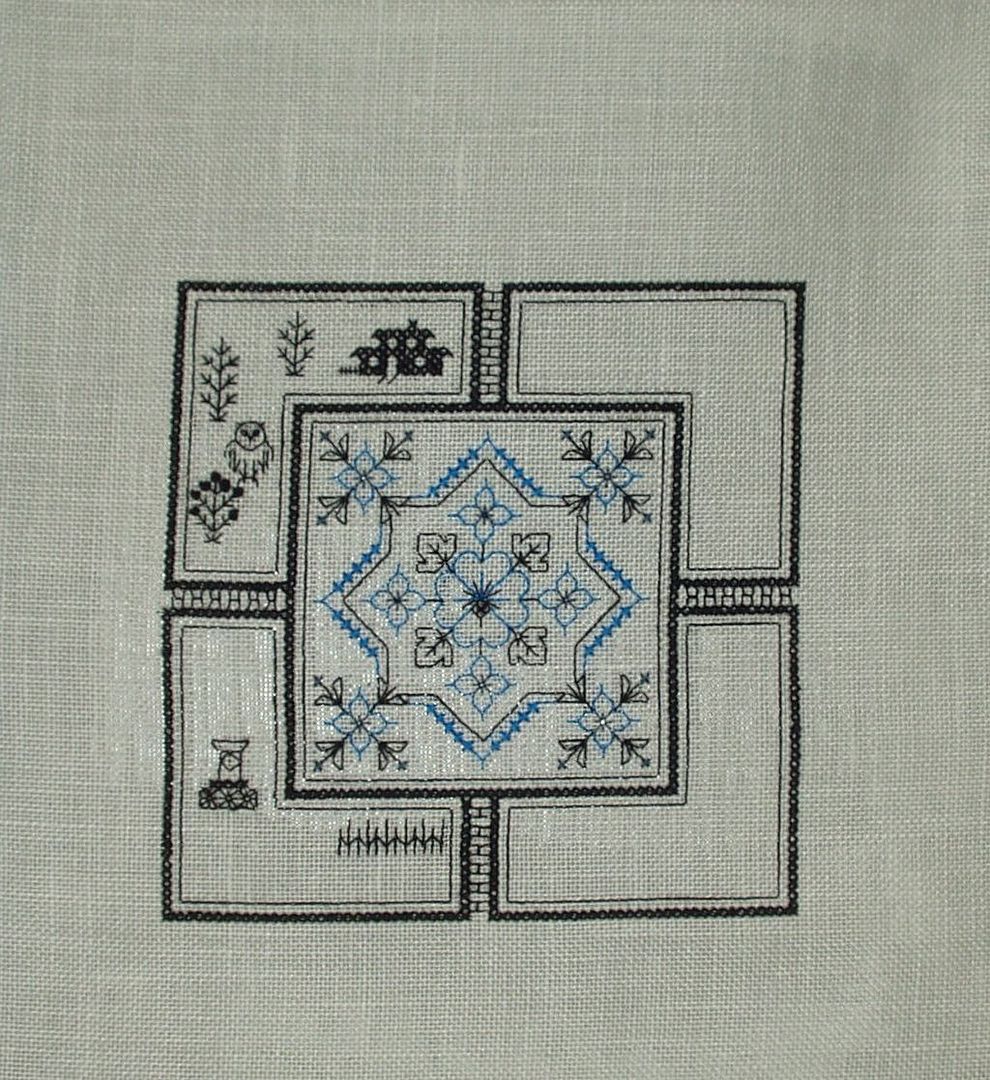 and some stitching on my April Crazy Quilt Journal block:
On the latter, I'm trying to follow what I learned in "Encrusted Crazy Quitling" to draw the eye around teh block. Still needs more stitching, some beads and buttons...
The last "Mitten & Mini-Sock arrived yesterday, as did this week's TAST stitch. And I still haven't kitted out my April BJP. 
Anyone out there? Anyone stitching?