WIP Wednesday, April 17, 2013
WIP Wednesday, April 17, 2013
| | |
| --- | --- |
| | Wed, 04-17-2013 - 10:53am |
In addition to a number of completions, posted here elsewhere (TAST, the final sock and mitten for "MIttens & Mini-socks", my Crazy Quilt Journal block, my Sumptuous Surface Embroidery piece...), I also put in some stitching time on my 2012 CQJ/BJP block wall hanging. I now have two rows stitched together and two more are ready to stitch.  Slow going because it has to be by hand due to the beads being so close to the seam allowances.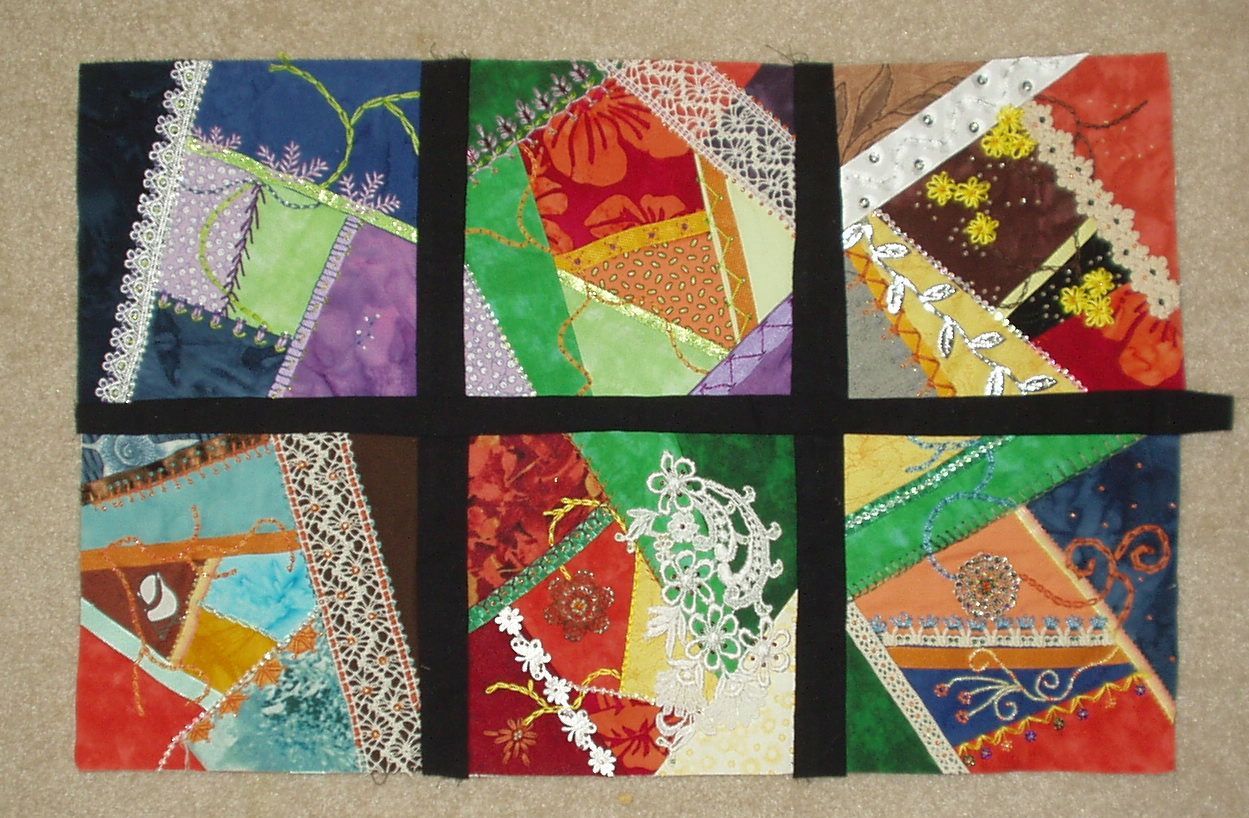 and  kitted out my April Bead Journal Project butterfly... think green and gold for spring and daffodils.
No progress on "Midnight Garden"...
Not a lot of WIPS, and with no more class deadlines to meet, I feel almost at a loss as to what to stitch next! Oh, my, is startitis raising it's beautiful head again?
How is everyone else's stitchery coming along? Any WIPs to share?