WIP Wednesday, April 24, 2013
WIP Wednesday, April 24, 2013
Despite having a week full of obstacles to stitchery (absurdly early risings on Thursday and Friday and Monday which left me literally too tired to focus, let alone stitch), I did manage to  tackle the following works-in-progress, and while I didn't finish any of them, I did manage to get quite a lot done...

There was some stitching done on "Midnight Garden":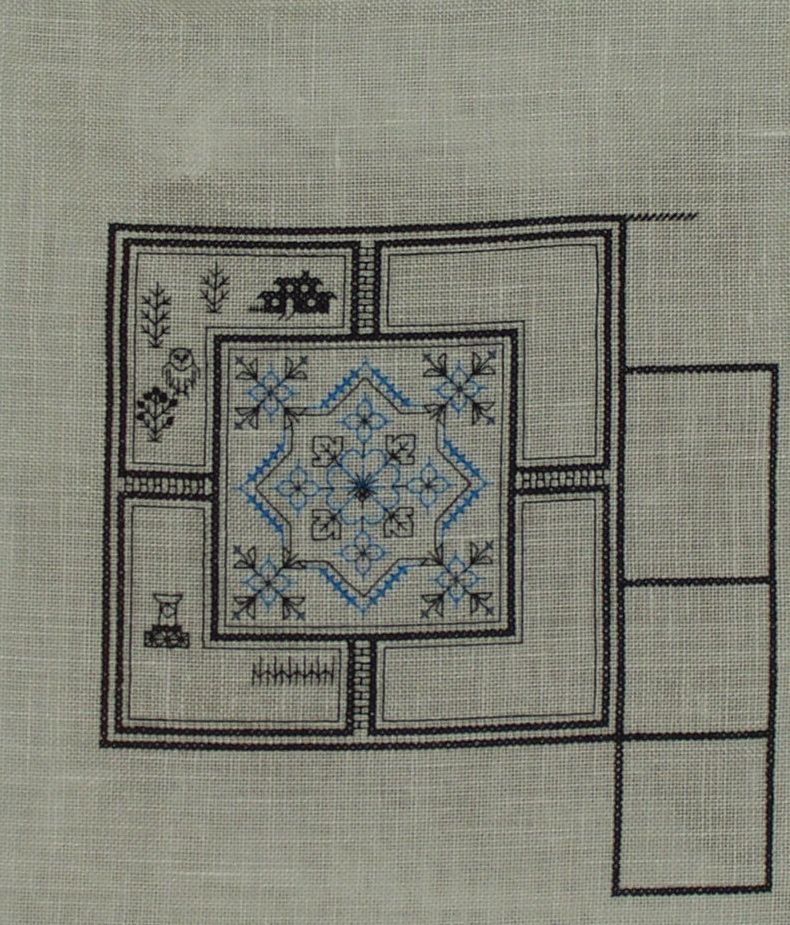 I have all four rows of the 2012 Color Palette/ Crazy Quilt Journal/Bead Journal Project challenges assembled, with only two long side sashings remaining: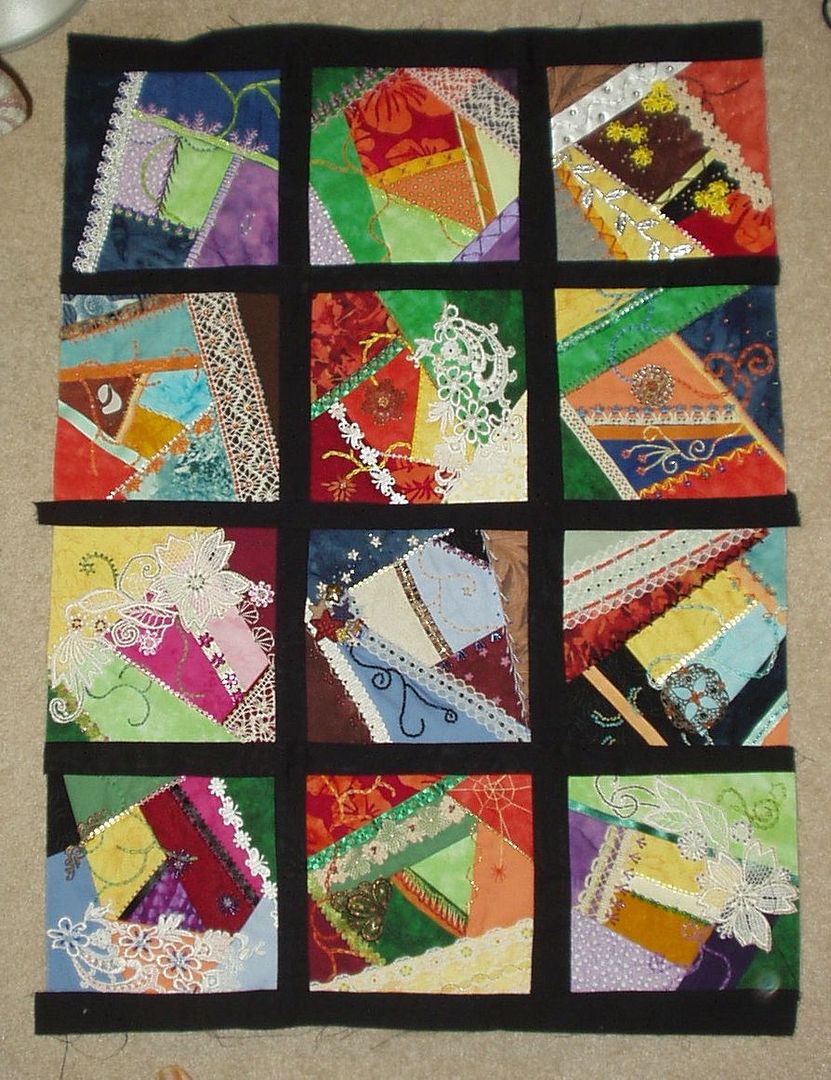 and I outlined and started filling my April butterfly for the April 2013 Bead Journal Project:


There is a new TAST to wrok on and I'm trying to clear the decks of as many WIPS as I can because I have eye surgery scheduled for April 29 and May 6, meaning lack of ability to see clearly for a while, I suspect...
Anyone else stitching?