WIP Wednesday, December 5, 2012
WIP Wednesday, December 5, 2012
| | |
| --- | --- |
| | Wed, 12-05-2012 - 12:18pm |
I actually have something to show for this week! Three somethings, in fact!
First of all, I did some more of the borders on the Michael Powell "Home Sampler":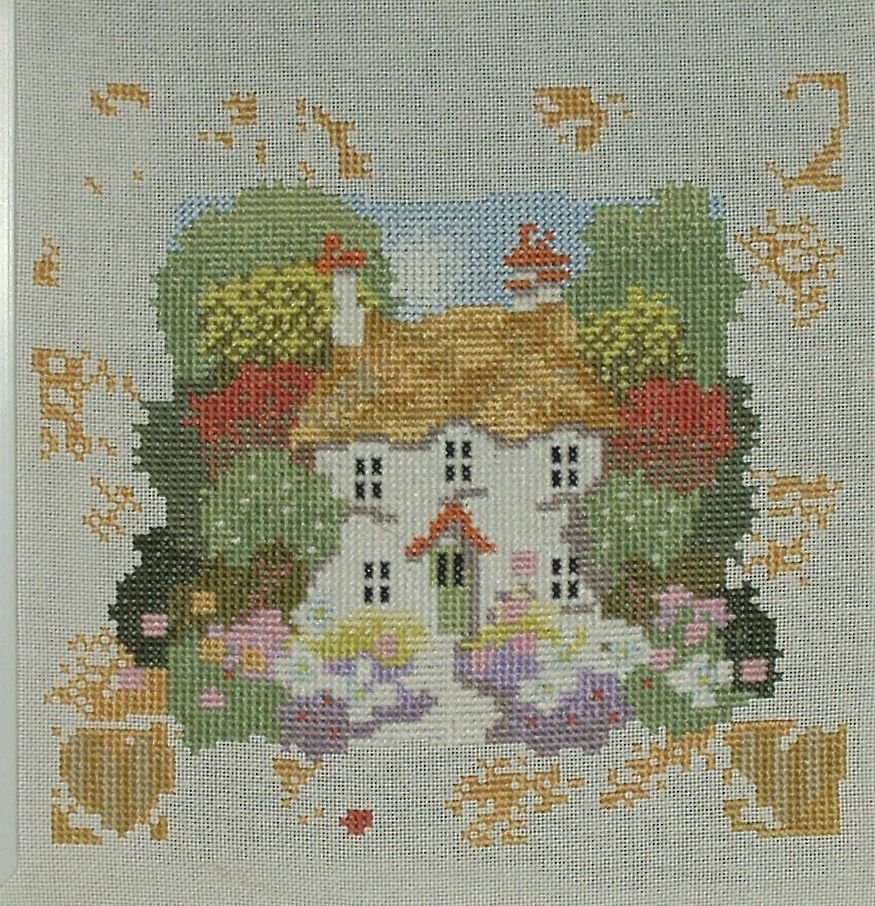 The I stitched the rest of the metallic threads (YAY! No more of those to do!) and started on the backstich (the entire left border is backstiched and part of the inner bottom right has been --- those lines look darker as a result) for "Birds of a Feather":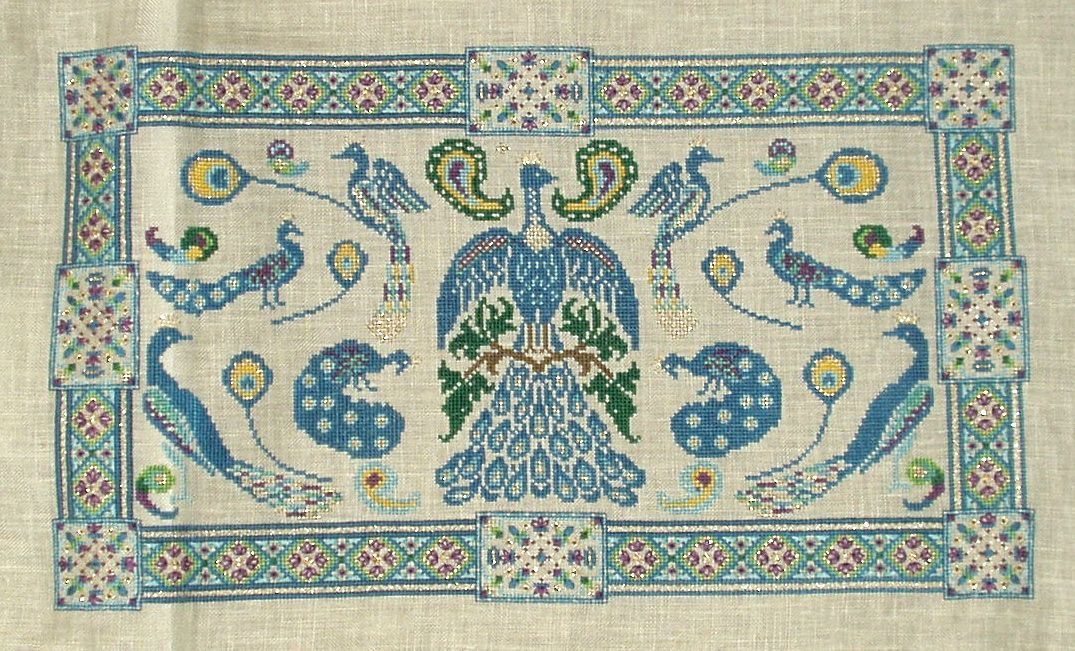 And I did the basic block for the December color pallette/crazy quilt journal project/bead journal project challenges. This month, it's mono-chromatic (and only one of these fabrics used was used elsewhere in the year --- the center light green --- although it does have the lace, the ribbon and the previously strung beads that I used in others...) which means it sticks out like a sore thumb in the midst of all my other eleven color pallette challenges so I may have to do a 13th square to balance out those twelve in a wall hanging and put this mono-chromatic one in the center as a focal point, or maybe as corner blocks (which means I'd have to do three more of these! AAACK!)... Assuming I ever get around to "finishing" this as a wall hanging, that is! Next year's crazy quilt challenge and bead journal project challenges are coming up fast (but at least there's no color palette challenge in 2013!)...
Also done this week was the TAS challenge for week 49... And a new Janet Perry class on "seeing needlepoint" --- which is beginning to feel a lot like the stich guide class I took from her --- hmmm, maybe I've exhausted that avenue as I didn't get a whole lot out of that last class and this one isn't looking too promising either).
Anyone else stitching?