WIP Wednesday, February 13, 2013
WIP Wednesday, February 13, 2013
| | |
| --- | --- |
| | Wed, 02-13-2013 - 10:32am |
I stitched Monday night on the outer boarder of "Red Thai Mandala" and got half-way through the grey corss sitthed areas: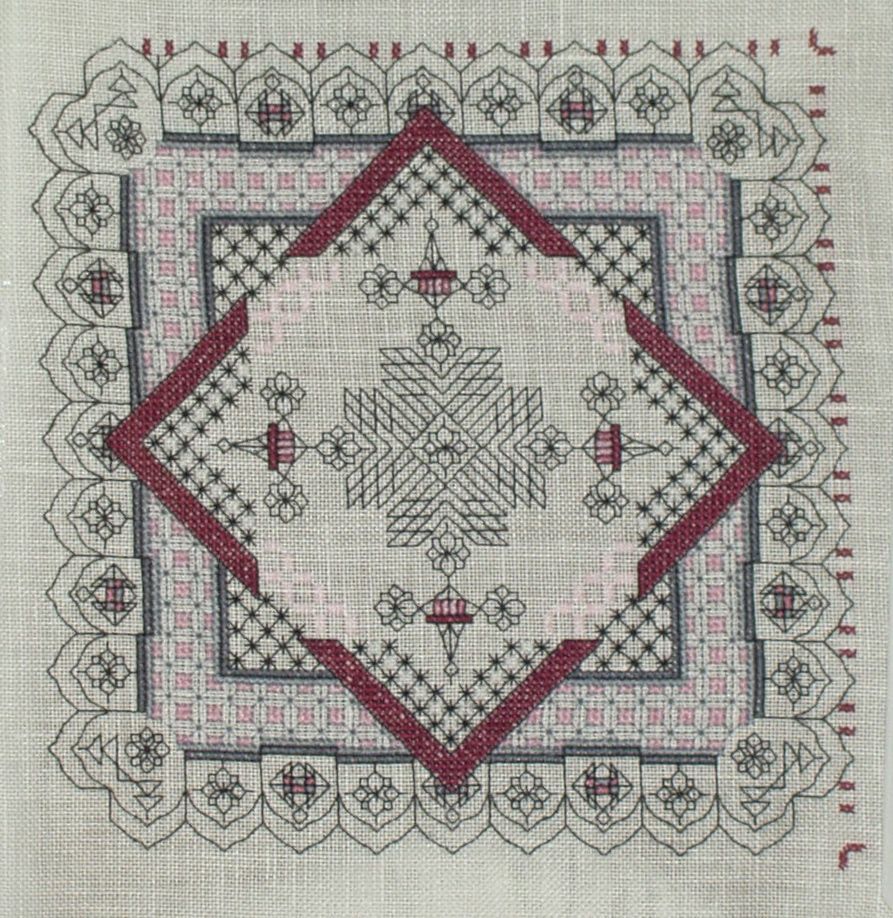 The end is in sight as once those grey pieces ar esittched, it's all blackwork again, and then beading...
No stitching last night as we went to a stamping demo (and there is a card I want to try for DH's Valentine)... so I have a lot of catching up to do. TAST stitch 52, the latest "Mitten & Mini-Sock" form Janet Perry, and the basic block for the new class I'm taking ("Encrusted Crazy Quilting" - by Sharon B of PinTangle) all need to be kitted up and/or started, and the BJP for February needs to be FINISHED! AAACK!
How are your WIPs coming along? Any photos to share?