WIP Wednesday, February 20, 2013
WIP Wednesday, February 20, 2013
| | |
| --- | --- |
| | Wed, 02-20-2013 - 12:24pm |
It has been a hectic week, what with medical appointments adn all but I have made progress on two projects adn completed three others sinc elast Wednesday!
The completions were the sock adn mitten for the "Mini-Socks & Mittens" (posted here earlier this week) adn teh TAST 2013 stitches 53 adn 54 (posted in the TAST weekly post).
The Progress  is in the fololwing... roughly 3/8ths of the outer border of "Red Thai Mandala":
and the basic block (lesson one) for "encrusted Crazy Quilting" (lesson two is for embroidery on teh e=seams...):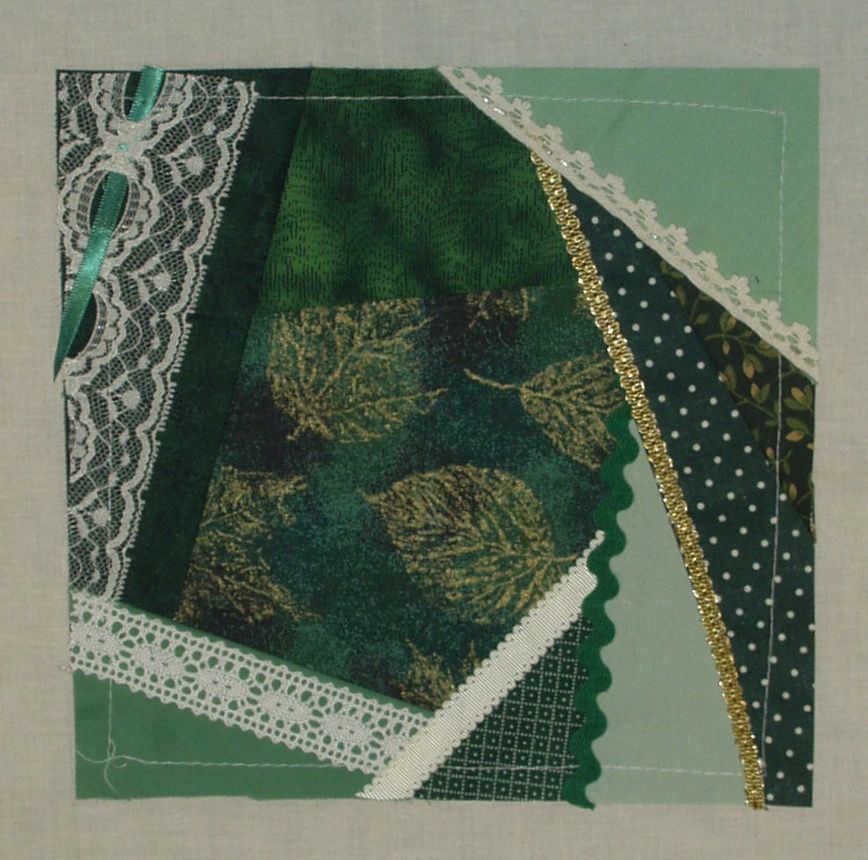 ANyone else have any photos to share?