WIP Wednesday, February 6, 2013
WIP Wednesday, February 6, 2013
Not a lot of stitching so far this week but here is where the two active WIPs in my project bag stand...
"Red Thai Mandala" --- some progress, but not much, on the middle border:
and February Bead Journal Project butterfly (the white area is my felt base which will be covered with white beads eventaully):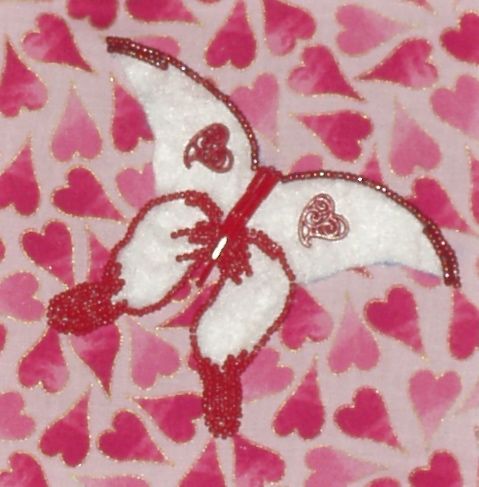 TAST stitch 51 has been assigned but I haven't even starte it yet...
Anyone else stitching? Care to share your progress?