WIP Wednesday July 20, 2011
WIP Wednesday July 20, 2011
WEll, I didn't do a single thing for two days and then I started looking through my stash of kitted up projects in my craft room (NOT the 9 in my project bag!)... and came up with Sandra Murray's "Tea by the sea" (the reason for the name escapes me as I see no connection to tea at all!) by Sandra Murray. It's stitched on 28 ct Zweigert Melrose (which is woven in squares) with half-skeins of Kreinik silk mori (and one spool of very fine #4 braid). It's moving fairly fast in that is't all sati stitch BUT... the darn silk is snagging on the rough skin on one finger! AAARGH! Oh, and I found two counting errors Monday night after nearly finishing one motif adn since it's silk and I only have enough to do the piece as is, those errors will just have to STAY!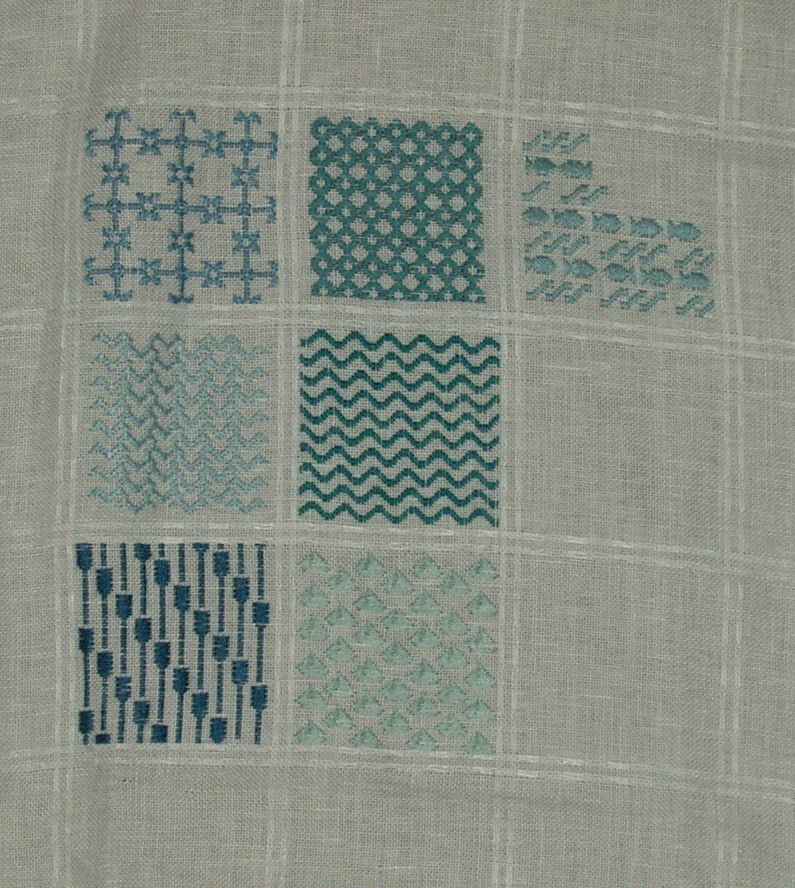 This should be done by the end of the week, inshallah, but it's so darned hot!
Anyway, anyone else out there sewing?