WIP Wednesday, July 31, 2013
WIP Wednesday, July 31, 2013
| | |
| --- | --- |
| | Wed, 07-31-2013 - 12:15pm |
The last day of July and...
Saturday, I took my fair entries to the check-in booth, and they were either judged Saturday or will beSunday. So I would have been be able to find out Monday, on the fair's official opening day, what, if anything, I won. However, as an exercise in will power (and fear of rejection), I'm holding out until tomorrow, Senior Day and Quilt Day, when I'm helping set up the quilt exhibit. I will check my stuff then... wish me luck!
Otherwise, the only stitching I did this week was a little beading on my June BJP butterfly.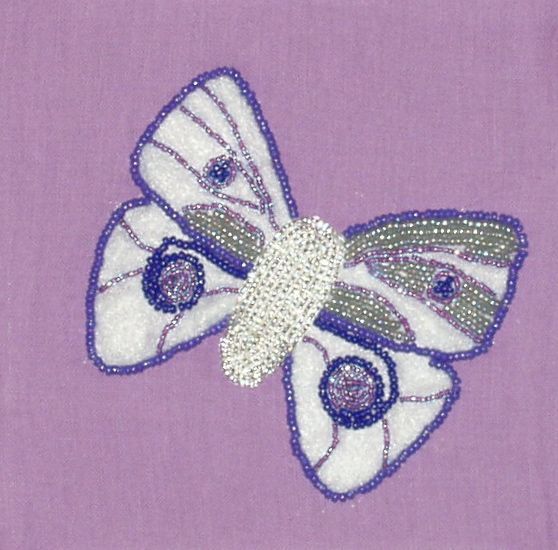 What is more, I fear I don't have enough of the silvery grey to finish it. Plan B? I may have to order some online as the local shops have a very slight supply of Mill Hill... Clearly, I will NOT be caught up with BJP this month...
Nothing else was stitched on, alhtough I have printed out this week's TAST...
Anyone else stitching?