WIP Wednesday, June 12, 2013
WIP Wednesday, June 12, 2013
| | |
| --- | --- |
| | Wed, 06-12-2013 - 11:46am |
Wednesday, again. But at least this week, I have some things in the works (and some not...)!
A managed a finsih for last week's TAST, fo the May BJP butterfly, and for the "The Taco Sampler" cross-stitch piece (all posted elsehwere on this forum). AND (wait for it!) I did manage to get in a few stitches on the outer borders of the "Midnight Garden" baclkwork piece: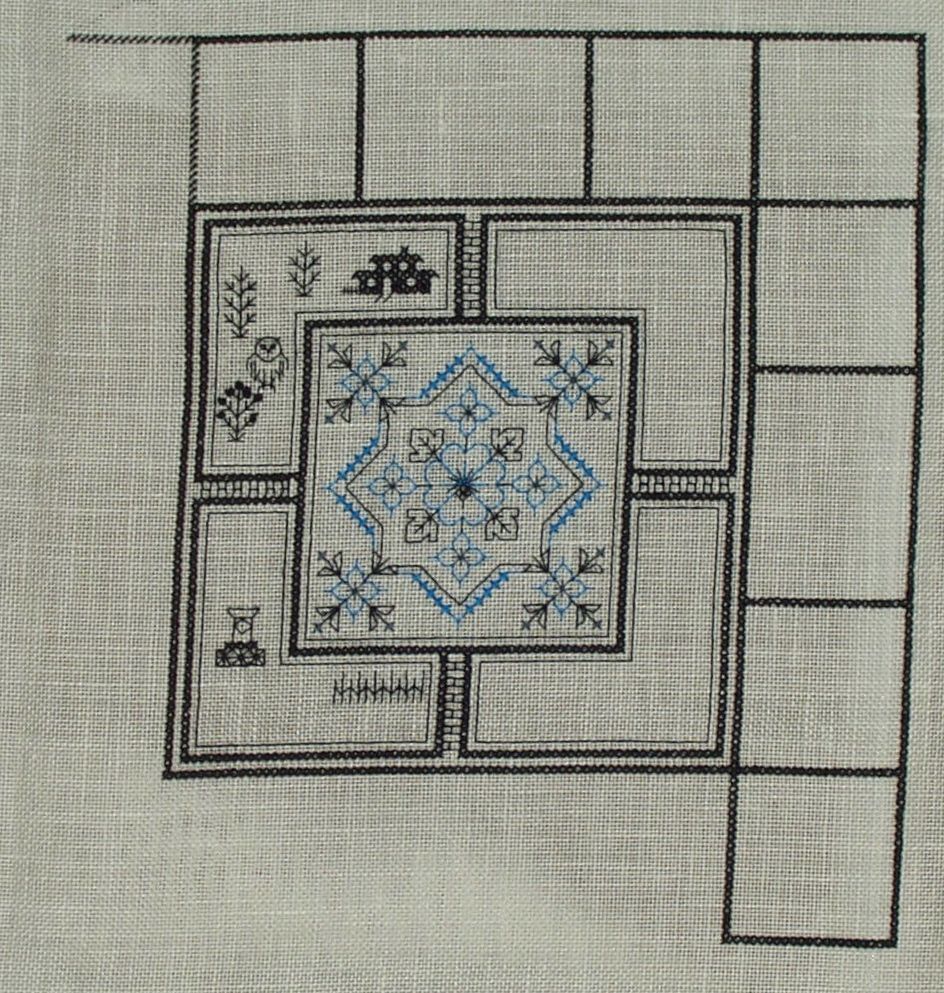 Of course, there is still the June crazy quilt block (block assembled but no embellishemnt yet), the June BJP butterfly (yet to be kitted up), this week's TAST (printed out and kitted up but not started yet), the 2012 color palette/CQJ/BJP wall hanging , the "Roll Your Own" mandala SAL (two charts to kit up now), AND the background stitch journal (needs to be kitted up and read through!) in my ongoing project file... Sure doens't look like i'm catching up, does it?
Anyone welse stitching? Care to share what you are working on?