WIP Wednesday - March 13, 2103
WIP Wednesday - March 13, 2103
| | |
| --- | --- |
| | Wed, 03-13-2013 - 11:33am |
This is a busy week and there wanpt be a lot of work done on the ovewhelming number of WIPs I have going...
I am behind a week in Encursted Crazy Quilting - this is as far as I go wtih lesson three, adn lessons 4, 5 and six are already out!: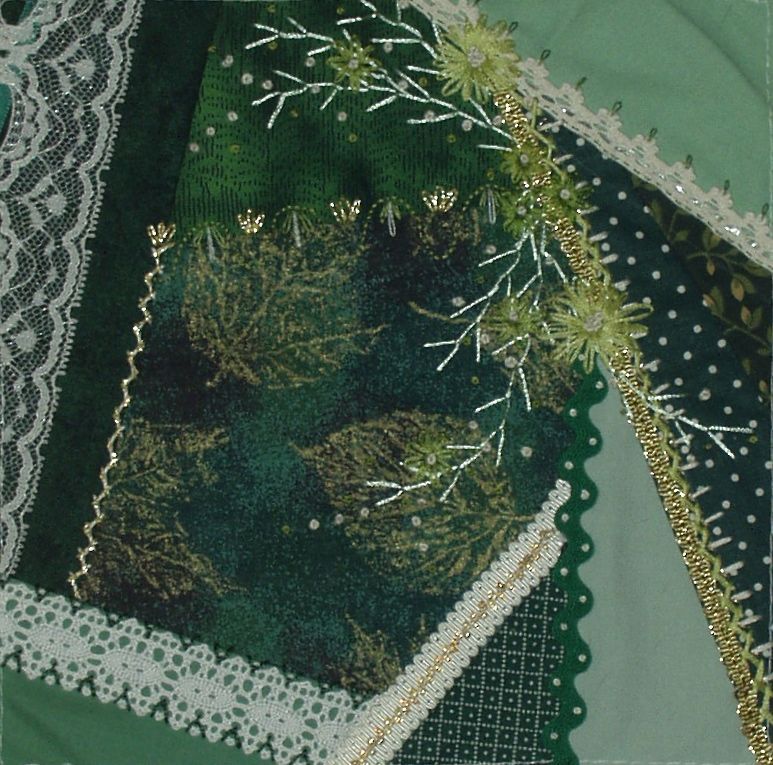 This is as far as I've goten on Mittens & Mini-Socks "Mt. Fuji":
Lessons 23 and three are out for Sumptious Surface Embrodiery, I only have a rough sketch for a design and fabric purchse with no idea what I will be doing on it.
TAST stitch 58 lesson is kitted but I haven't started it. And while I have kitted out March's BJP, I haven't started that either!
And finally, I have selected my next non-class project but have yet to do more than print out the pattern (It is another Elizabeth Almond blackwork piece).
Maybe Friday will see me stitching again...
How about you guys? Any stitching?