WIP Wednesday, March 6, 2013
WIP Wednesday, March 6, 2013
| | |
| --- | --- |
| | Wed, 03-06-2013 - 12:27pm |
Mainly, I've been working on crazy quilt blocks --- Here's the one for the "Encrusted Crazy Quiting" class, where we are supposed to have finished lesson 3 (texture and motifs) - needless to say, I haven't: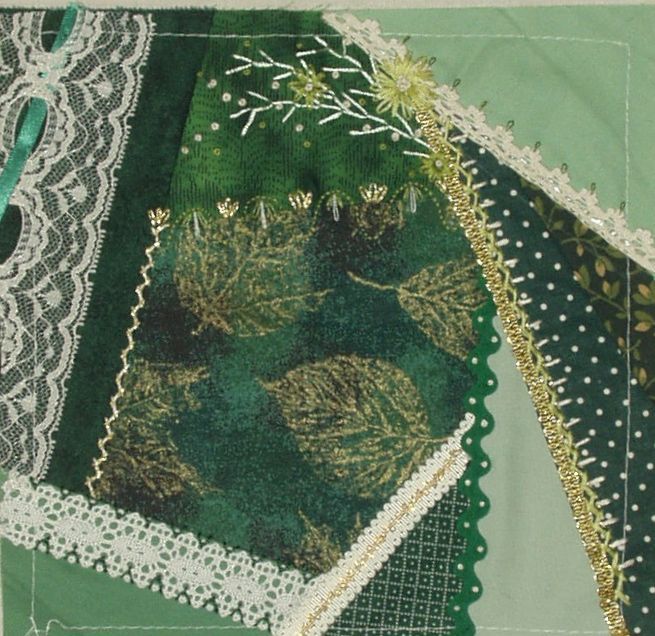 This week is lesson four (laces and trims and...)
And here's the one for the Crazy Quilt Journal Project (Only two more seam treatments completed):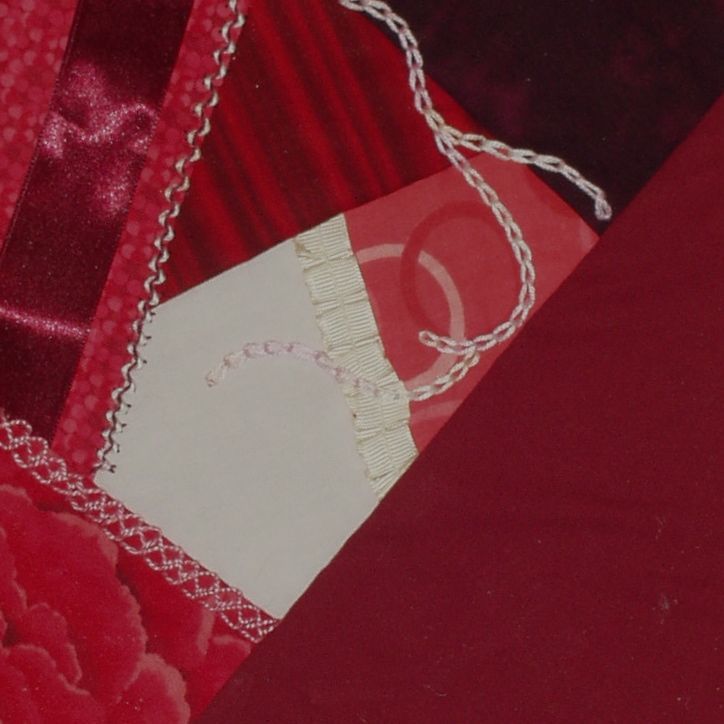 Having finished the beading on Red Thai Mandala and the weekly assignment for TAST, posted earlier this week, you'd think I'd have time to really get working on these and BJP (which I STILL haven't designed). Instead, I finished up the tax questionnaire for the accountant (copied it this AM --- 95 pages! And UPS-ed the original to them), so I am free of that until she emails with questions. ( She ALWAYS has questions!). And while I was working on those taxes, a new pair of stitches for TAST arrived as did the last installment of "Color Through the Ages" twinchies. In addition, the "Sumptious Surface Embroidery" class starts this weekend and I needed to gather together the materials for the first lesson! So I'm as behind as ever! And I so wanted to start a new cross-stitch piece...
How are your WIPS coming along? Any progress to report?