WIP Wednesday, May 1, 2013 (a day late --- sorry!)
WIP Wednesday, May 1, 2013 (a day late --- sorry!)
| | |
| --- | --- |
| | Thu, 05-02-2013 - 12:33pm |
Given my eye isn't at top focus yet (it was still dilated after 48 hours *and* it's flashing/shimmering when light hits my peripheral vision since the lens hasn't settled in yet), I didn't do much in the way of stitching (or posting). I did complete the TAST Tuesday night since I could do that without extra light and magnification (posted under the TAST thread in Embroidery - this is the completed "page" for stitches 57 through 64 here: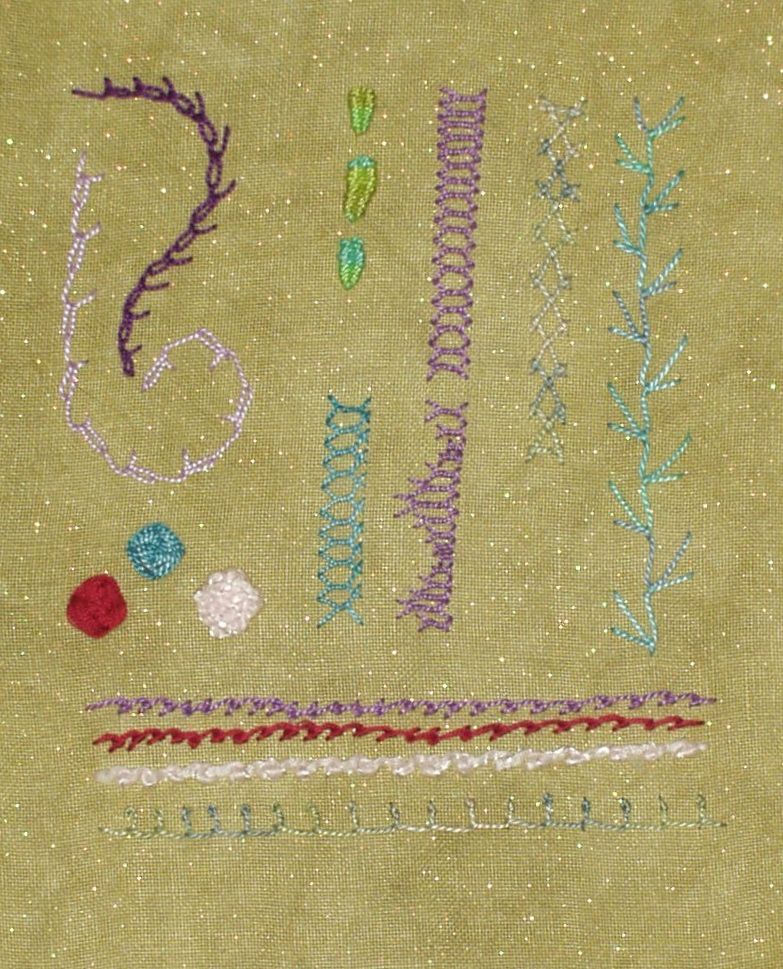 Before surgery, I worked a bit on the BJP butterfly for April , but didn't finish it: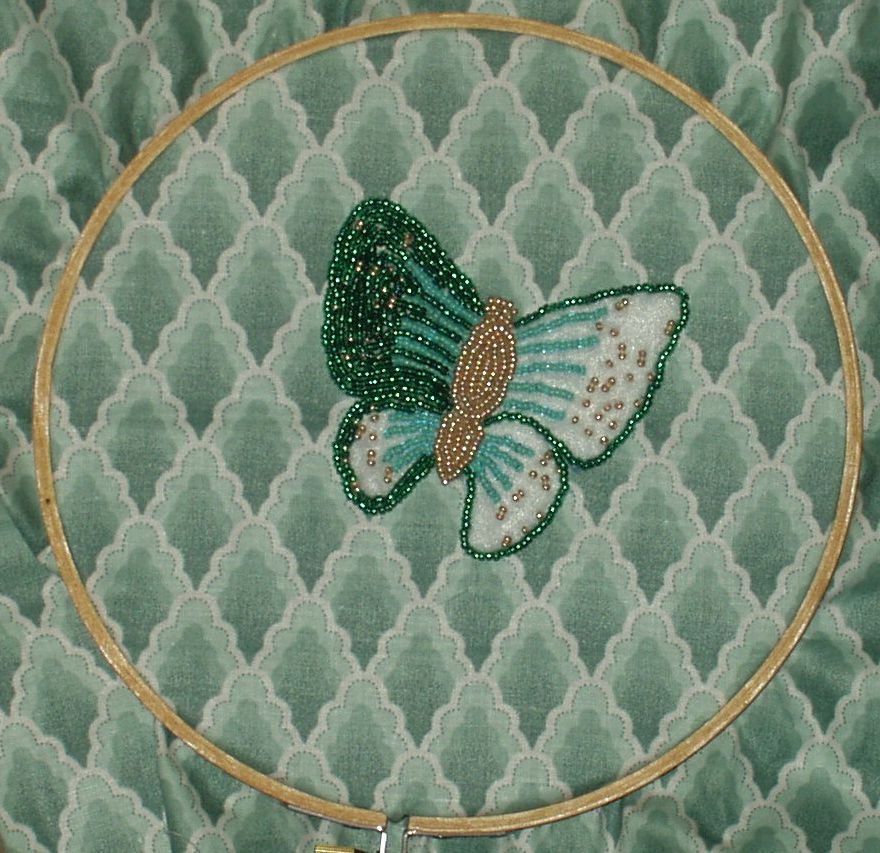 and I  cut the final sashing strips and pinned them to the Color Palette/Crazy Quilt Journal/Bead Journal Project challenge wall hanging but I have not sewn them on and have no pictures to share. "Midnight Garden" is inactive at present...

Anyone else have any stitching WIPs to share?