WIP Wednesday, May 29, 2013
WIP Wednesday, May 29, 2013
| | |
| --- | --- |
| | Wed, 05-29-2013 - 10:36am |
My, May has flown past and I've not stitched a whole lot during the month either. But last week, becasue I had my new glasses adn my eyes were fighting the adjustment to a workable prescription, I deciede that, rather than try to focus and count (which is tiring in the best of times), I'd start up the sewing machine and do all the basic blocks for teh Crazy Quilt Journal Project 2103! I Now have 7 blocks, assembled and kitted up adn waiting for embellishemnt for the rest of the year!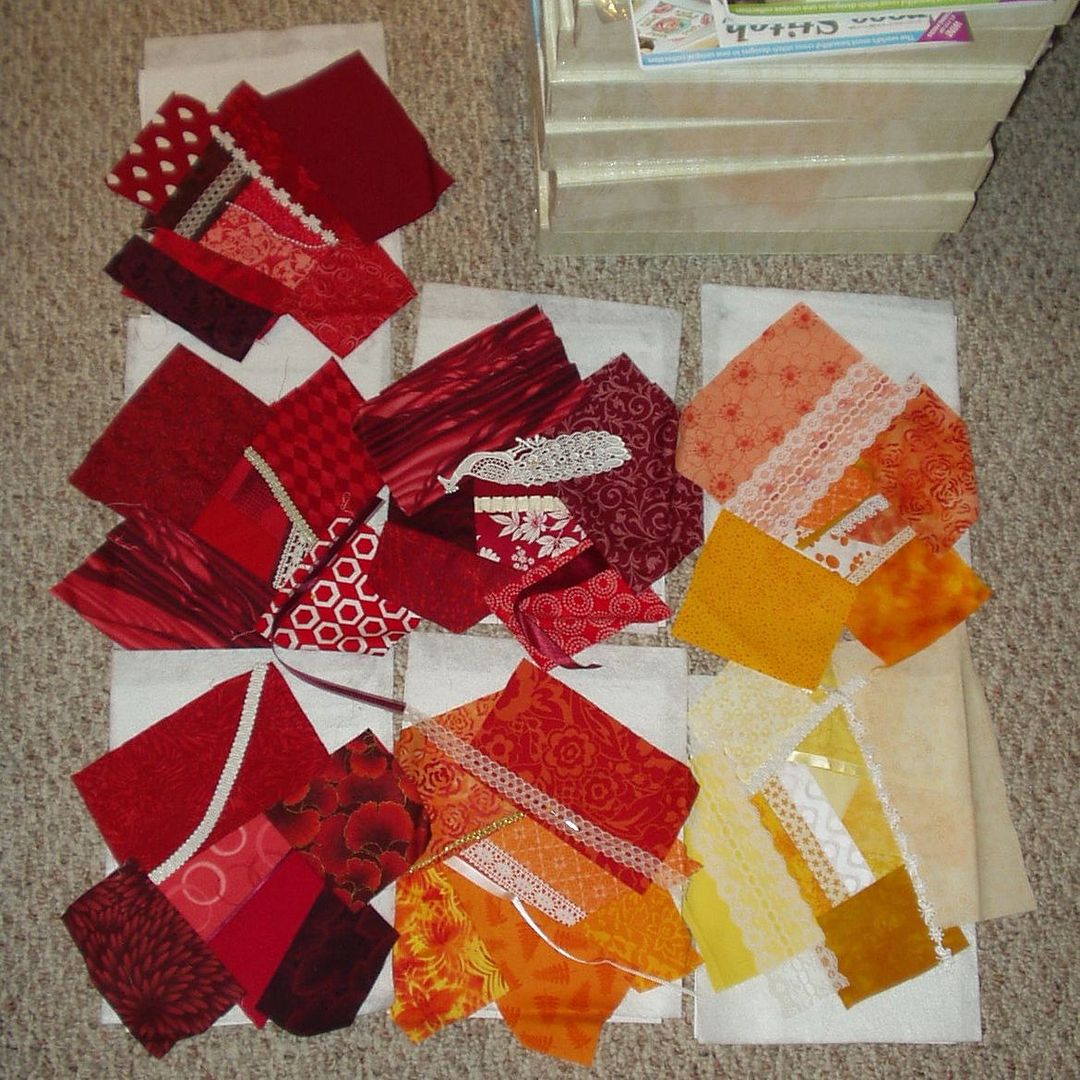 I usually decide on the embroidery, beading and other embellishments as I stitch --- it's the placement of the fabric and the laces and trims that take most of the time for me. And since I already knew I was doing a sort of "ombre" piece with the colors yellow, orange and red, on diagonal, the fabric choices were a lot easier than if I were jiust winging it like I did last year (waiting for the next color palette challenge). Given how I feel about using that sewing machine, this will take some of the "stress" out of planning the next block, don't you know?
So these are my current WIPs --- along with TAST, "Midnight Garden" and Bead Journal Proejcy butterflies (May is mitted but not started). 
How about you?