WIP Wednesday, November 21, 2012
WIP Wednesday, November 21, 2012
| | |
| --- | --- |
| | Wed, 11-21-2012 - 10:30am |
Time to get to work on the Thanksgiving prep but I do have some WIPS to report on and I hope to continue to work on them during the mania that is Black Friday (and Small Busniness Saturday, as well...).
FIrst of all, I have completed the TAST for this week and posted it in the TAST week 47 thread. Second, I stitched a while on "BIrds of a Feather" over the last wekend and got all the "lazy daisy" stitches in purple in the border done. All that is required now in that border are two metallic braid specialty stitches and backstitch in dark blue floss. The it's on to the middle of the piece! I do think I'm begining to like how this is turning out...
I also had a case of "start-itis" and really wanted to work on something a) NOT blue and b) not speciality stitching! So... Michael Powell's "Home Sampler" fit the bill. What blue there is in this peice is in the sky and half-cross stitches only!
And it is moving along nicely too...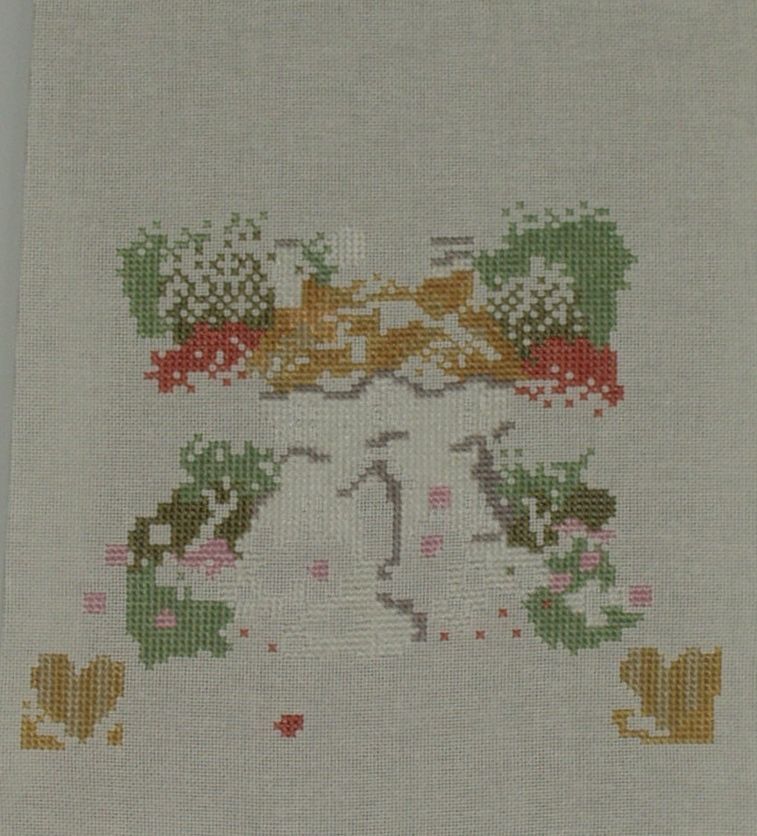 Lots of backstitching in this one eventually, but most of that is in black so that won't be nearly as painful as some with mutli-colored backstitching that I have done! For some reason, I dread multi-colored backstitching the most...
Anyone else stitching this holiday week?