WIP Wednesday, November 28, 2012
WIP Wednesday, November 28, 2012
| | |
| --- | --- |
| | Wed, 11-28-2012 - 11:02am |
My gosh, how this month has flown by! Only one more month in 2012! Hard to beleive!
I did stitcha little, in between holiday get-togethers (all of which required cooking, cleaning and being polite to guests which all took time away from stitching!). I had thought to work on "Birds of a Feather" this past weekend but I just couldn't face that metallic thread so...
I stitched on "Home Sampler" instead: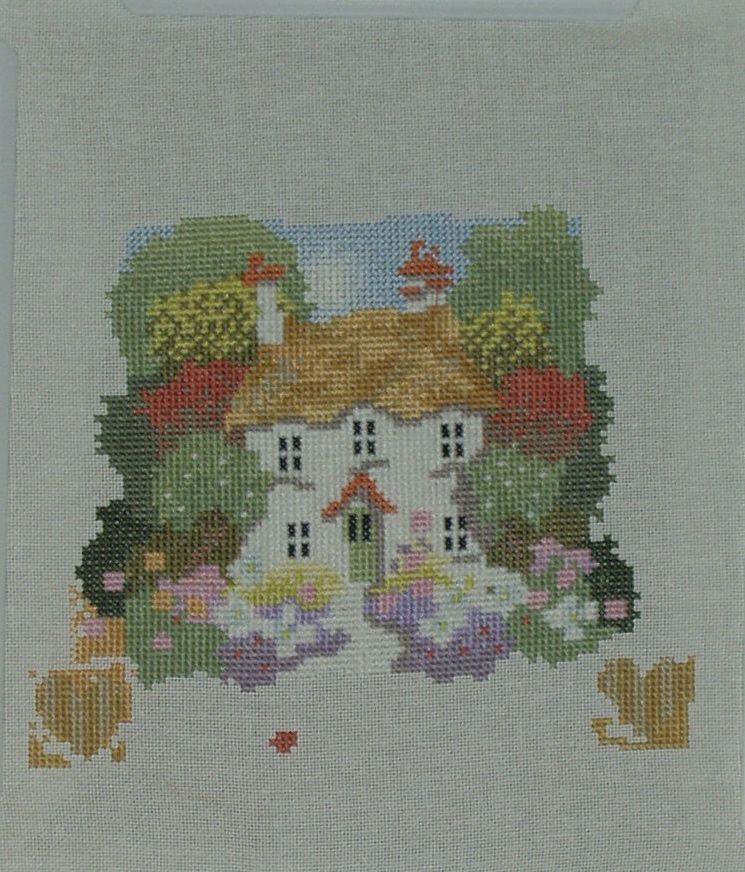 You can tell is a cottage now --- the middle of the sampler is complete except for a few scattered French knots and some extensive backstitching in black. The borders (there are two) are only just started, in the various shades of yellow...
Anyone else stitching?