WIP Wednesday, November 7, 2012
WIP Wednesday, November 7, 2012
| | |
| --- | --- |
| | Wed, 11-07-2012 - 12:19pm |
I actually stitched this week, and finished Kimono- Revisited (posted elsewhere)! But when it came to other stitching, I more or less caved and let "Birds of a Feather" sit where it was with the pale blue fan stitches in the border completed: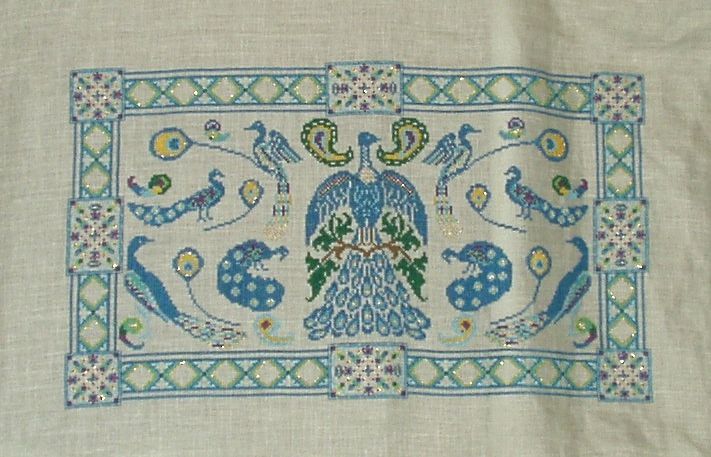 and started on the November Color Palette/Crazy Quilt Journal/Bead Journal Project Challenges. Here is my fabric toss to go with the colors given in the palette challenge:
And here is the basic block sanes seam treatments and beading (grid used is a modified block 12 from the "I dropped the Button Box" quilt at Pin Tangle):
And to assuage my need for more cross stitch (and to alleviate a major case of "startitis"), I started on a name badge as designed by Hillcroft House, which is a SAL over at Stitcher's VIllage. This one, intended as a birthday present for my DH, is the name shield for Charles; only the border and banner are left to stitch: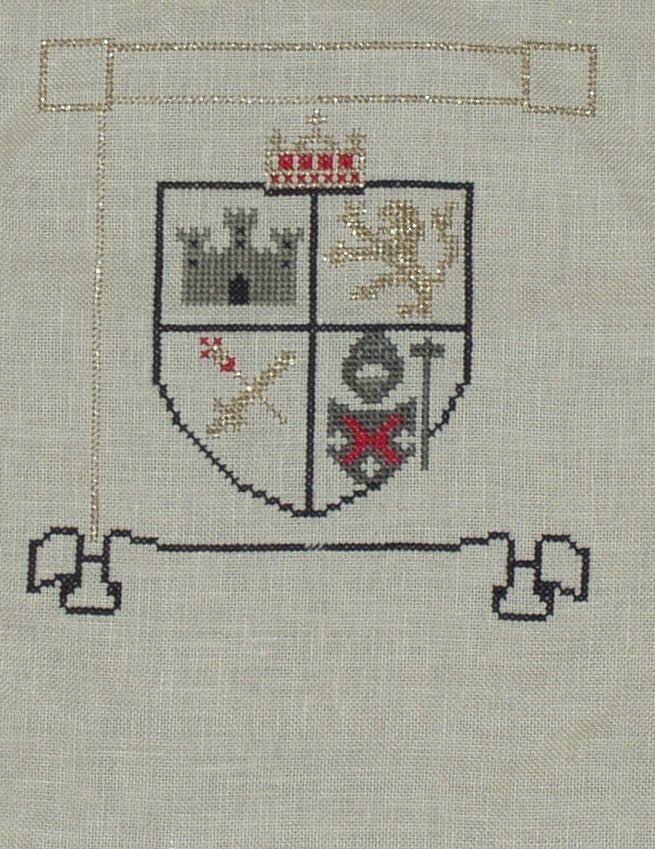 Of course, I've neglgected TAST but I will get to it this afternoon.
Anyone else stitching?