WIP Wednesday, October 2, 2013
WIP Wednesday, October 2, 2013
| | |
| --- | --- |
| | Wed, 10-02-2013 - 12:15pm |
Well, autumn is officially here and October seems to believe it, although we have had a few 80° days and lots of high humidity. Great time to stitch though.

I';ve been plugging along on the blackwork puppy and am almost done with the fill patterns for the first half of the pattern: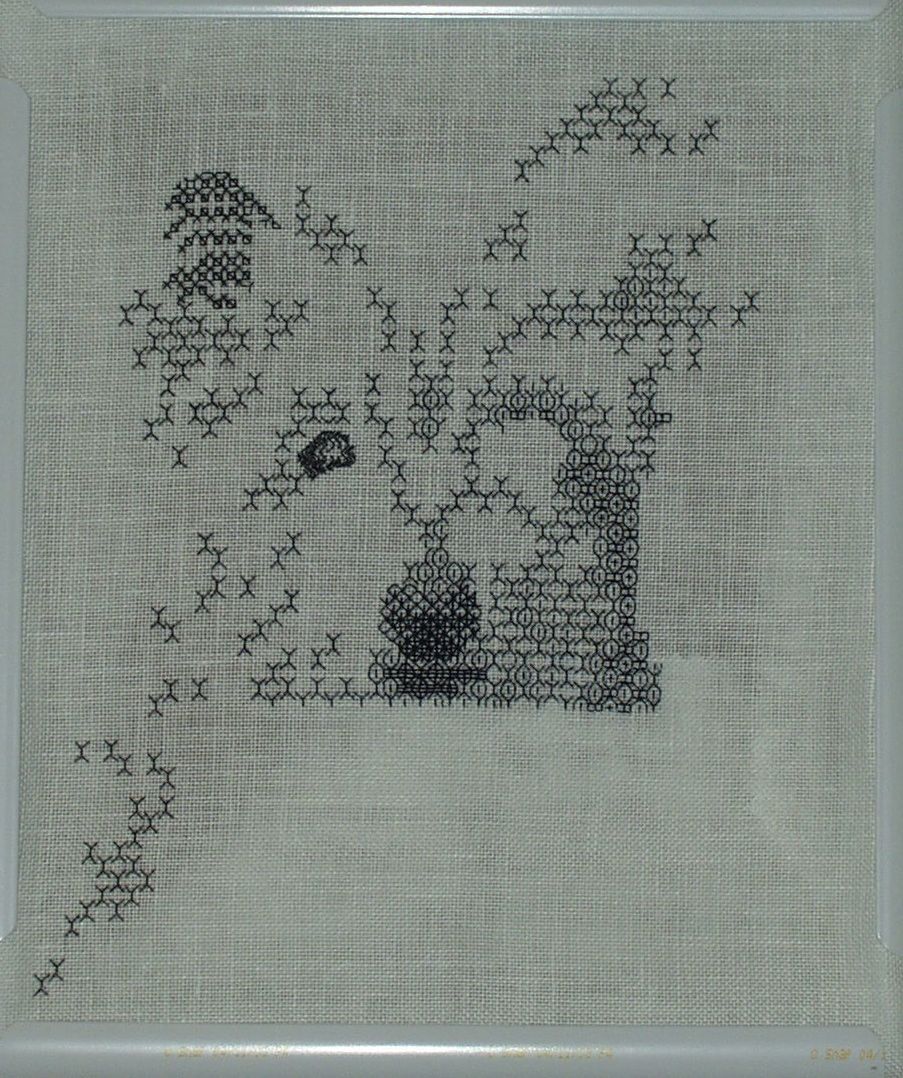 Of course, that means I haven't touched things I'm behind on so this weekend, I really need to get cracking. "Bling it On! HAS to be done for retreat next week and I want to get caught up with BJP and at least keep up with Crazy Quilt Journal project blocks...

Anyone else out there stitching?