WIP Wednesday, October 24, 2012
WIP Wednesday, October 24, 2012
| | |
| --- | --- |
| | Wed, 10-24-2012 - 10:34am |
I have something in progress! Something I'm actually stitching on!
Birds of a Feather has all teh corner blocks stitched (and there is only one speiclity stitch to do in the rectangular "side" blocks) in the border. I've started backstatiching! Woo Hoo. There's a long way to go yet as the entire border, all the stitches in teh middle, adn the beading are yet to do but I've reached that "light at teh end of the tunnel stage " where I actually get enthusiastic again!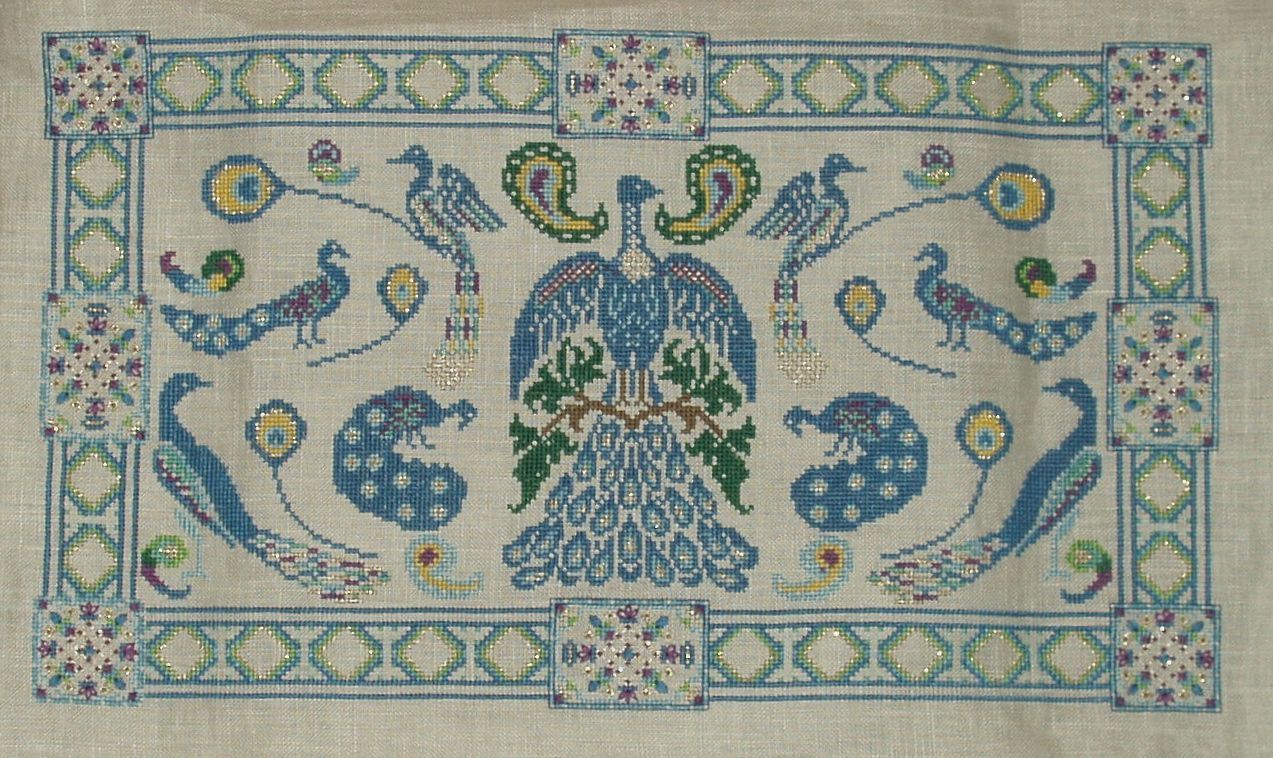 The newest "Color Trhogh the Ages" twinchie pattern has arrived --- I need to kit it up...
Anything you all want to share?