WIP Wednesday - October 31, 2012
WIP Wednesday - October 31, 2012
Besides my Color Through the Ages (which I stitched on past midnight last night to get it finished and posted today), all I worked on this week was "Birds of a Freather"  where I got all the backstitching on the border "blocks" done and started on speciality stitches in the border proper: some green Rhodes squares and some pale blue fan stitches, the latter of which are roughly half done: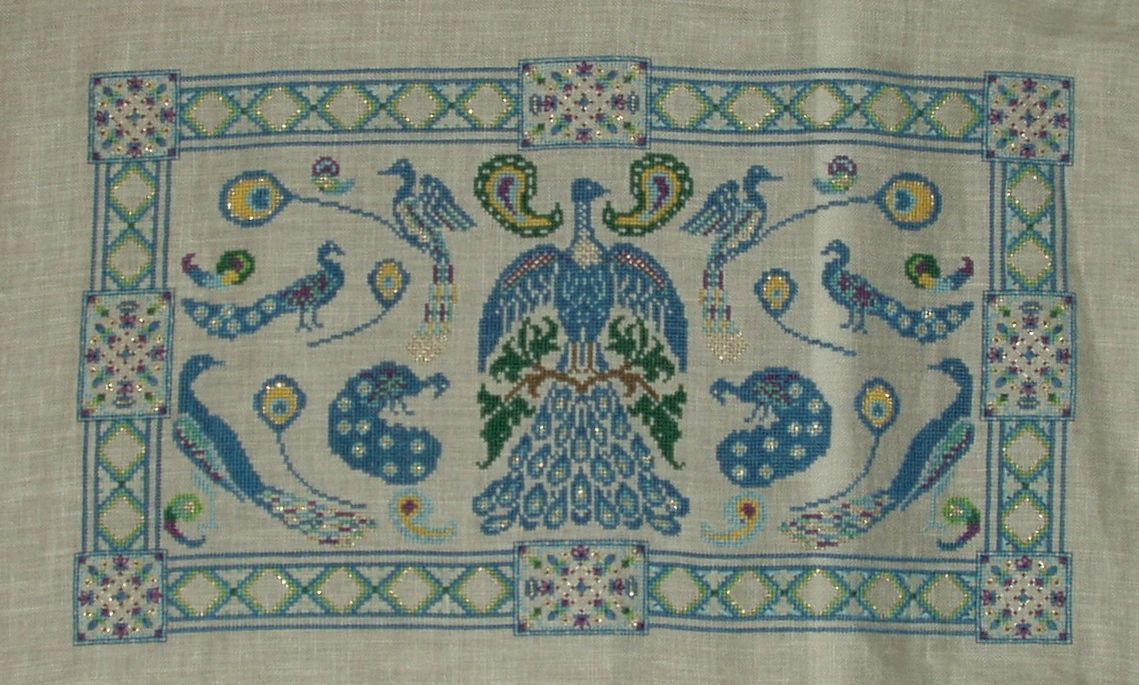 There is a TAST waiting in my sewing basket, and both Color Palette Challenge and the last 13 parts of "Kimono - Revisited" are due out tomorrow... So I never am completely caught up.
Anyone else stitching?