WIP Wednesday, September 11, 2013
WIP Wednesday, September 11, 2013
This week, to reward myself for finishing a couple of pieces (Midnight Garden and the June butterfly for BJP), I started a new project, a non-traditional blackwork piece from Ajisai Designs, called "Puppy Dog":




Just the nose so far... the finished piece looks to me a lot like our neighbor's West Highland Terrier and so I'm making it as a Christmas gift for this coming holiday season.

I also beaded on my July BJP butterfly: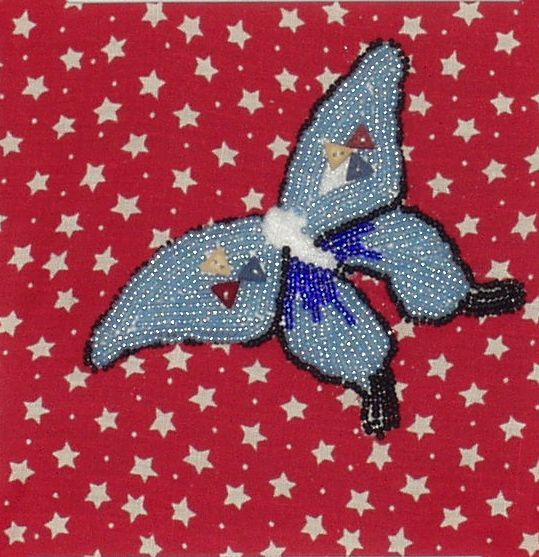 He's a little wonky, with his body just a little contorted and his right side just a scosh smaller but he is in patriotic colors... And the end is in sight, for July! Maybe I'll get August done this month too! LOL
But I really need to get cracking on two crazy blocks --- the one for the journal challenge for Septemebr and the one for the guild retreat in October... And I want to finish that wall hanging for the color palette crazy quilt/bead journal challenge project for 2012 and to get fabric cut for working on this coming Saturday (guild work day) as well as retreat...
Anyone else with WIPs?