WIP Wednesday, September 18, 2013
WIP Wednesday, September 18, 2013
This past week was another catch-up week but with quilt guild obligations, I didn't get as far as I wanted, I fear. Still, one day at a time!
I had two completions --- the July Bead Journal Project butterfly and the September Crazy Quilt Journal Project block, both posted elsewhere on this forum.
I stitched on the Ajasai blackwork piece, "Puppy Dog", and got an eye done: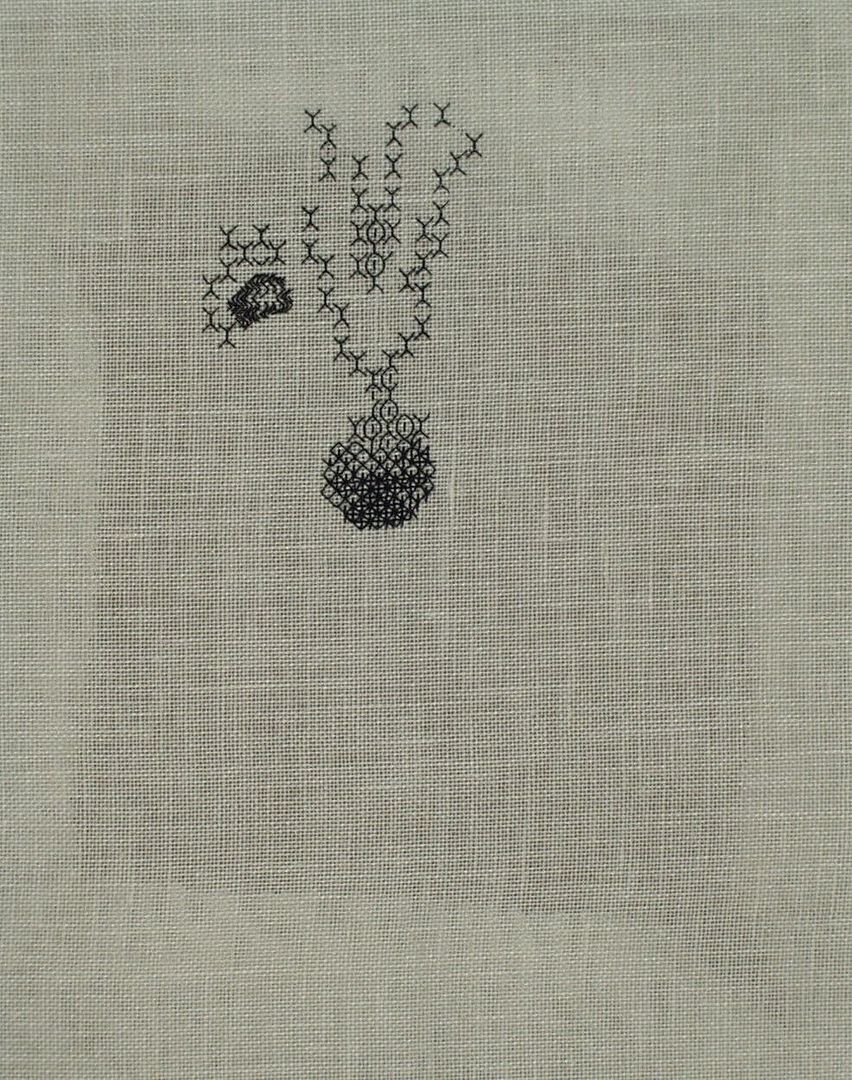 At quilt guild, I finally cut and sewed strips for a quilt I promised to do way back in 2010 (it was called the "unstarted project" or USP)... It will eventually (I hope) become a throw-sized quilt of the Chinese Coins pattern. Right now, the strip set is 50 inches long by roughly 40 inches wide, but it will be cut into three smaller strip sets of 50 inches by 5.5 inches...
This will probably end up a VERY large throw! LOL
I added lace and started embroidery/seam treatments for the "Bling it On!" block for the guild retreat:
It's now ready for bling!
Meanwhile, I kitted up the next BJP butterfly (August) which will be in greens with a touch of crystal... and there are still those online classes: a background stitch journal and a stitch guide practicum, with Janet Perry and the "seven (so dar) "Roll Your Own" mandalas with Tracy Horner.
And I took a night off to craft with my friends Mary and Janice --- we are taking the Tim Holtz Chemistry 101 online class in technique and we managed to complete 2 2/3 lessons last night which resulted in five tags so far. The top row are the three techniques from lesson two; the bottom row are two of the three tags from lesson three (we didn't have the right kind of "equipment" to do the third one so this week's task is to find it! LOL):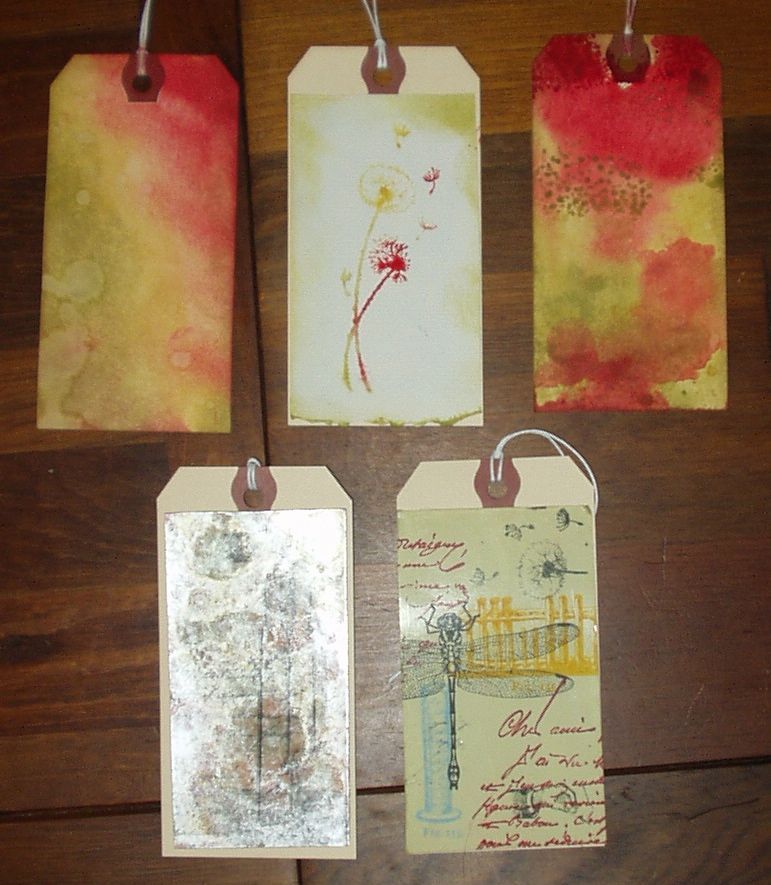 While they didn't look at ALL like the ones shown in the lesson, we did learn a lot and I think I could do better, (especially with tag one, lesson three) with practice!. It felt good to get back to some paper crafting --- I've neglected it for needlecraft the past year.