Did anyone watch the Puppy Bowl?
Did anyone watch the Puppy Bowl?
I'm not a football fan, so I watched the Puppy Bowl on Sunday on Animal Planet. Did you see it? All the animals in it were rescues from shelters and were up for adoption. It was hilarious and sooo cute. The game featured 63 adorable shelter pups from around the country — as well as Meep the bird who Tweeted game updates, hamster sports reporters, hedgehog cheerleaders, the traditional kitten half time show and one lucky human ref, who doled out penalties for "excessive cuteness."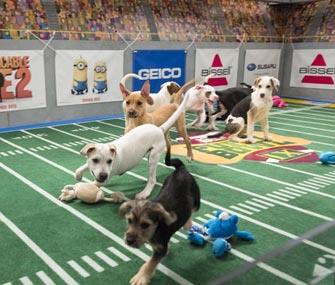 More cuteness here: http://living.msn.com/family-parenting/pets/off-the-leash-blog-post?post=81eec9e5-34ce-47d9-afd4-9016f4b1fa86
It's on every year, so if you missed it this time around, look for it next Super Bowl Sunday.