Happy *and* frustrated...
Happy *and* frustrated...
DH & I went out to dinner last night, to celebrate some hard working volunteers at the railroad museum. Went to this restaurant:
Market Broiler
Yummy food, and all sorts of choices, from "richer" to more lean choices. I was able to find something yummy but not so calorie/cholesterol intensive: a brochette of salmon & grilled veggies, rice pilaf and fresh sliced tomato. There was celebratory cheesecake, which I haven't eaten in *YEARS!* Oh, so rich, and I savored every single scrumptious bite! ROFL! :P I haven't tried to scope out Weight Watchers points for my journal as yet on that meal, but I know I went over my newly upped points to a daily 30 that I started to stop my weight loss from continuing. I went up 2 lbs. since yesterday's morning weigh-in, but I did that after DH's & my anniversary day of eating out twice, too. Only to drop back down the two pounds the next day. So, who knows what my body is doing? :P
Got emails from both my docs, one saying continuing to lose weight might help with my blood pressure, which is still not down where they want it. The other one saying, *NO!* eat more and stop the weight loss (she wanted me at 170 and I am now about 155). (eyeroll) So, I decided I'd just chart my own course and the heck with it. LOL! :D I am happy at 155, actually, and maybe I'll just try to stay there. Changing that one med that I was on for years, just isn't working as well as the old med did. I wish they'd just go back to the old med, even if it isn't "heart supportive" or whatever, after surgery. Just seems the results aren't that helpful. They added in yet another drug two weeks ago, in the morning, small dose. Still not bringing my BP down where they want it. So, as of yesterday, I am taking a second dose of that one now, too, at dinner time. :O Hopefully that will do the trick, and not give rise to side effects I'm not getting on the lower dosage... :( It's *very* frustrating, given my weight loss to healthy BMI & healthy weight for my height (5'11") and all the exercise (2-1/2 to 3 miles brisk walks, 7 days a week, with my dog), plus the heart surgery, new blood vessels, etc. :(( I had hoped that my heart working at full capacity instead of 30% would mean *LESS* meds, not more. I think I'm becoming one of those "old people" with a bunch of pill bottles and pills to take every day. UGH!
Blessings,
Gypsy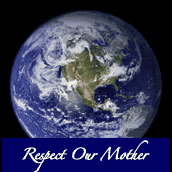 "What is life? It is the flash of a firefly in the night.
It is the breath of a buffalo in the wintertime.
It is the little shadow which runs across the grass
and loses itself in the sunset.
- Crowfoot, Blackfoot warrior and orator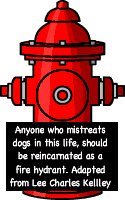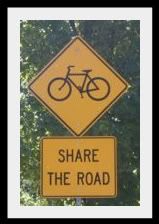 Dog fighting is cruelty, which is a human activity and a human illness.
It's not the dog's fault.
All dogs need to be evaluated as individuals."
--Tim Racer, one of BAD RAP's founders
http://www.badrap.org/rescue
/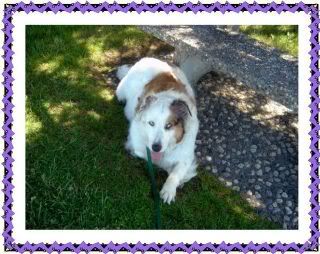 Mika Dog
"All things share the same breath;
the beast, the tree, the man.
The Air shares its spirit with
all the life it supports."
--Chief Seattle
"If there are no dogs in Heaven,
then when I die I want to go where they went."
~Will Rogers
"The greatness of a nation and its moral progress
can be judged by the way its animals are treated."
~~Mahatma Gandhi