Restaurant food info not accurate
Restaurant food info not accurate
Maybe this isn't really a surprise, but be forewarned all is not accurate! For those of us with heart issues, and needing to adhere to healthier lifestyles, not the least of which includes what we eat, accurate information is very important.
http://www.sfexaminer.com/economy/dont-count-on-it-study-says-calorie-counts-on-restaurant-and-frozen-meals-can-be-way-off-80917247.html
from the article:
"Restaurant food has more calories than advertised
By: MICHAEL HILL
Associated Press
01/07/10 9:19 PM PST
Dieters can't believe everything they read: The food at many popular chain restaurants and in the freezer section of the supermarket may contain a lot more calories than advertised.
A study of 10 chain restaurants, including Wendy's and Ruby Tuesday, found that the number of calories in 29 meals or other menu items was an average of 18 percent higher than listed.
And frozen supermarket meals from Lean Cuisine, Weight Watchers, Healthy Choice and South Beach Living had 8 percent more calories than the labels said, according to the study, published in this month's Journal of the American Dietetic Association.
The researchers and other experts aren't accusing restaurants and food companies of trying to deceive customers. They said most of the discrepancies can be explained by variations in ingredients, portion sizes and testing methods. For example, the teenager behind the counter might have put too much mayonnaise on one sandwich.
Still, "if every time you eat out, you get a couple of hundred calories or more than you think, that can add up really easily," said lead researcher Susan Roberts, a professor of nutrition at Tufts University. "There's a big drumbeat for people putting calories on menus, but that's only useful if the calories are right."
Marion Nestle, a professor of nutrition at New York University who was not involved in the study, said she was not surprised by the findings. People might think nutrition labels are scientifically precise, but they are mostly ballpark figures, she said.
"It would never occur to me that the calories posted on menu boards are anything close to reality," Nestle said.
The study said most of the packaged food tested fell within the 20 percent margin of error allowed by the Food and Drug Administration. "
(article continues...)
Blessings,
Gypsy
)O(
Strong like a mountain,
Flowing like a river."
~~Tai Chi Chih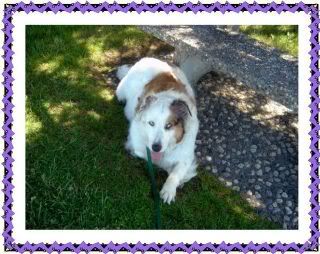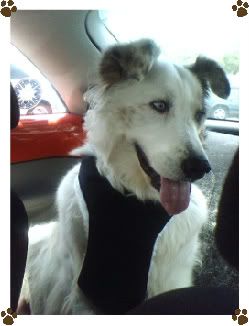 Mika Dog
"All things share the same breath;
the beast, the tree, the man.
The Air shares its spirit with
all the life it supports."
--Chief Seattle
"If there are no dogs in Heaven,
then when I die I want to go where they went."
~Will Rogers
"The greatness of a nation and its moral progress
can be judged by the way its animals are treated."
~~Mahatma Gandhi