London: 1st exercise area for older
London: 1st exercise area for older
http://www.sfgate.com/cgi...rnational/i064432S60.DTL
KEWL! ;)) We have a par-course at our Marina park, but some of the stations are things I wouldn't try in a gazillion years at my age now. <:P It's a mile loop, with stations of exercise and instructions along it. Been there for over 30 years. Mika & I walk it periodically, along with other pathways in the area. One of my Mika dog's fav places, she sings in the car as we approach the place. This looks interesting. Who knows, maybe start a trend in the US? I know DH & I used to belong to gyms in the years I also worked full-time. We can't afford any of that now. And we certainly won't when DH actually retires, either. <:O So, what exercise we get has to be on our own. I have Mika. We have bicycles, too. Neither of us into sports of any kind. I have my t'ai chi chih practice, also. Doing what we can, wearing normal everyday clothes, and just maybe forking out for new shoes or resoles, is more our budget. I think the par-course is really a boon, and it gets used a lot, all day long. Even more so now, when people can't afford gym memberships. <:\\ So, something like this, open and useful for older people as well as younger, seems like a great idea to me! Especially in this recession, when gym memberships and fees are kind of a luxury for a lot of people.
Blessings,
Gypsy
)O(
Strong like a mountain,
Flowing like a river."
~~Tai Chi Chih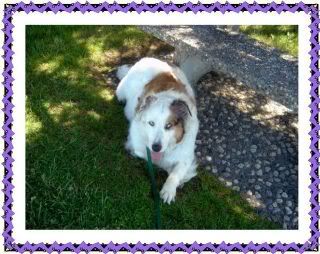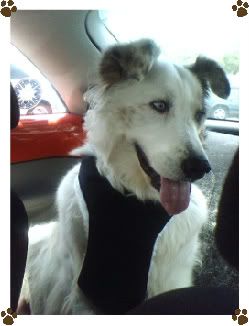 Mika Dog
"All things share the same breath;
the beast, the tree, the man.
The Air shares its spirit with
all the life it supports."
--Chief Seattle
"If there are no dogs in Heaven,
then when I die I want to go where they went."
~Will Rogers
"The greatness of a nation and its moral progress
can be judged by the way its animals are treated."
~~Mahatma Gandhi