Diabetes Heart Treatments May Cause Harm
Diabetes Heart Treatments May Cause Harm
| | |
| --- | --- |
| | Mon, 03-15-2010 - 11:58am |
http://www.nytimes.com/2010/03/15/health/research/15heart.html
"Diabetes Heart Treatments May Cause Harm

By GINA KOLATA



Three aggressive treatment strategies doctors had expected would prevent heart attacks among people with Type 2 diabetes and some who are the verge of developing it have proved to be ineffective or even harmful, new studies show.



The results are surprising and disappointing, heart and diabetes experts say. An estimated 21 million Americans have Type 2 diabetes, the kind once known as adult-onset, and they are at enormous risk for heart disease. The only measures proved to reduce their chances — avoiding cigarettes and taking medication to lower bad cholesterol and blood pressure — still leave diabetics with a heart attack risk equivalent to that of a nondiabetic who has already had a heart attack.



So doctors began trying other strategies they hoped would help: getting blood pressure to a normal range; raising levels of good cholesterol and lowering levels of dangerous triglycerides; or modulating sharp upswings in blood sugar after a meal.



It is not known how many doctors have been encouraging patients to take these measures, but medical specialists say it seemed reasonable and tempting to do so.



"Doctors always want to improve the lives of their patients, and that often leads to pressure to treat more and more," said Dr. Henry N. Ginsberg, director of the Irving Institute for Clinical and Translational Research at Columbia University. The new studies, he says, could save a lot of people from taking drugs that will not help them.



The papers were presented at an American College of Cardiology meeting on Sunday and are being published online by The New England Journal of Medicine.



In Type 2 diabetes, the body is resistant to the hormone insulin, leading to abnormally high blood sugar levels that can cause eye, kidney and nerve disease. But heart disease is what kills most patients. A quarter to a third of heart attack patients have diabetes, even though diabetics constitute just 9 percent of the population. And 25 percent of heart attack patients are on the verge of diabetes, with abnormally high blood sugar levels.



High blood sugar levels themselves increase the risk of heart disease, but researchers found two years ago that rigorously controlling blood sugar did not prevent heart disease or deaths in people with Type 2 diabetes. Researchers said the failure was probably because most of those patients also had other problems that made their odds of heart disease soar, like high levels of LDL cholesterol, low levels of HDL cholesterol, high levels of triglycerides and high blood pressure. And most were older and overweight. "



(Article continues...)
Blessings,
Gypsy
)O(
Strong like a mountain,
Flowing like a river."
~~Tai Chi Chih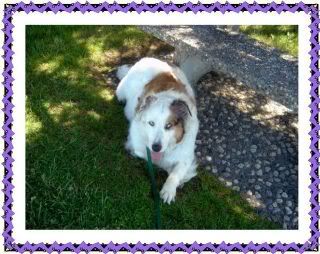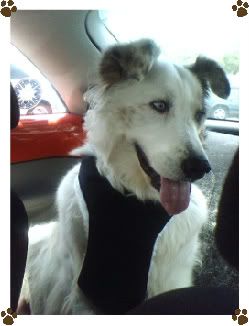 Mika Dog
"All things share the same breath;
the beast, the tree, the man.
The Air shares its spirit with
all the life it supports."
--Chief Seattle
"If there are no dogs in Heaven,
then when I die I want to go where they went."
~Will Rogers
"The greatness of a nation and its moral progress
can be judged by the way its animals are treated."
~~Mahatma Gandhi