Good news from iVillage
Good news from iVillage
Dear iVillage Community:
Very soon there will be even more to love about iVillage message boards. We are excited to announce that as of September 12, 2007 we will discontinue our premium message board subscription plans and the features packaged as "Express Yourself" will be offered free of charge to new and existing members. This means that features such as sig lines, message formatting, advanced search and multi message view will be available to all members without a subscription. We look forward to giving all members the opportunity to enhance their message board experience with more options and personalization. To celebrate, we're declaring September "Show Off Your Signature" month, complete with a community challenge where everyone has a chance to show off their "signature" creations. Not sure how to create a signature? We'll also point you in the right direction with tips and resources to give each message you post that personal touch.
Existing subscribers to the premium service will receive a pro-rata refund for their unused subscription portion, and refunds will be handled through Customer Support. Subscribers won't need to contact us for their refunds -- they will be processed automatically within 2-3 weeks of this change.
For more information on these changes, please visit: http://www.ivillage.com/boards/about/0,,c2l4sms7,00.html. For more information about the message board features and how to take advantage of them, please visit: http://www.ivillage.com/boards/boardsplus/0,,pnhh,00.html If you have any questions or concerns, please contact our Customer Support representatives via our contact form: http://www.ivillage.com/support/0,,qk3v,00.html
We hope you enjoy using these new features on our boards! Thanks for being a part of our community.
Sincerely,
Caryn Dubelko
Director of Community
iVillage.com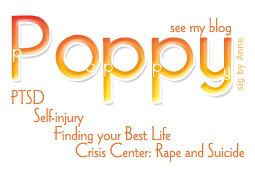 Please visit these other great message boards:
Interracial and Interfaith Relationships