Wills and stuff
Wills and stuff
Okay, by now you probably would have guessed that I've got a lot of thoughts surrounding death. So far this year my family and I have lost nearly two handful of friends and family. I am also spending my days amongst people who are very sick with cancer. All of this makes a girl *think*, ya know!
* Do you have a valid will?
* Does your family know you have a will and where it's kept?
* Are you an organ donor? Have you informed your family and friends about this?
* Does your family know who to contact (friends, colleagues, etc) in case you are ill or should you unexpectedly pass away? I ask this because I have sets of friends my family and other friends don't even *know* about. It's not that I've kept the friendships secret, but these are friends I've made when I was living abroad, and people who are still living abroad. And I telecommuted, too - my family knows who I worked for but they have no idea how to contact them (unless they have a look at my business card, which I haven't given them lol).
* Have you written out what your wishes are in terms of burial? Again, I've been through so many funerals this year, each different. My parents have told us what they want, but more information comes with every discussion. My brother has also stated what he wants as I have. I'm the odd one out (I want a cremation), so it was important to let them know.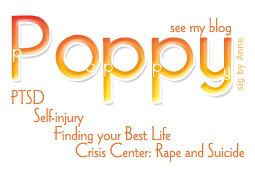 Please visit these other great message boards:
Interracial and Interfaith Relationships