Planning that remodel --- an outline
Planning that remodel --- an outline
| | |
| --- | --- |
| | Sun, 10-11-2009 - 12:38pm |
Aa they say at http://www.hometime.com/Howto/projects/kitchen/kitchen_1.htm a well-thought-out, detailed plan is a must for any kitchen project. Whether you design the kitchen yourself, work with a cabinet distributor or home center, or go to a kitchen designer, formulating a plan is the first step.
There are three basic kitchen functions to consider and arrange to create an ideal kitchen: storage, preparation and clean-up. And this article helps you prioritize and sort through those issues:


Co-CL for "The Stitcher's Niche" and ""Shake Up Your Style" and CL for "Remodel & Renovate"



Visit me at That Yank In... and Traveling with That Yank


Avatar made with Portrait Illustrator Maker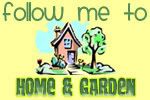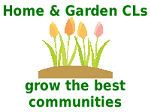 What is your favorite needlework embellishment?
In these economically challenged times, do you think we need a Repair Manifesto?
What do you do to get yourself out of a style slump?