Kitchen Seating
Kitchen Seating
Pull Up a Seat
An eating area is where your family and friends can gather for meals and special occasions. Create seating that matches your taste and lifestyle.
•
Create a cozy breakfast nook
•
Add an inviting window seat
•
Banquette seating for storage, style, and space
•
Design a comfortable dining room


Co-CL for "The Stitcher's Niche" and ""Shake Up Your Style" and CL for "Remodel & Renovate"



Visit me at That Yank In... and Traveling with That Yank


Avatar made with Portrait Illustrator Maker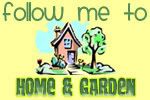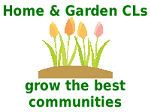 What is your favorite needlework embellishment?
In these economically challenged times, do you think we need a Repair Manifesto?
What do you do to get yourself out of a style slump?