Quick and Easy Updates for the holidays
Quick and Easy Updates for the holidays
Quick and Easy Updates
Just because there isn't time for a full-blown kitchen remodel before holiday company arrives, that doesn't mean it's too late for simple but dramatic updates. here are a few ways to add style with limited time and resources.
•
15 ways to update with paint
•
Use fabric to add color and style
•
16 kitchen fix-ups in a flash


Co-CL for "The Stitcher's Niche" and ""Shake Up Your Style" and CL for "Remodel & Renovate"



Visit me at That Yank In... and Traveling with That Yank


Avatar made with Portrait Illustrator Maker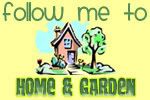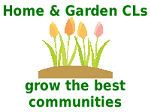 Has the recession really led us to make do instead of just throw away?
In these economically challenged times, do you think we need a Repair Manifesto?
What do you do to get yourself out of a style slump?