Kitchen Wallpapers
Kitchen Wallpapers
according to http://www.doityourself.com/stry/kitchen-wallcovering
"Kitchen wallcovering have come a long way since the days of the yellow and green wallpaper panels our grandparents had up. Not only is the kitchen wallcovering beautiful, it is scrubable. The kitchen is the last place you want to be hindered from scrubbing.
"The new styles of kitchen wallcovering are beautiful patterns and color schemes that are easy to install and remove later if you change your style. The days of the fragile wallpaper that was a mess to install and impossible to remove are gone.
"Why Would You Want A Kitchen Wallcovering?
"There are many reasons a kitchen wallcovering would be wanted or needed. If your walls are imperfect and paint is not enough to hide the imperfections, a kitchen wallcovering does a great job.
"You can also use a kitchen wallcovering to simply beautify a room. If you want something more complex than paint can offer, a kitchen wallcovering would be the perfect solution."
Read more...


Co-CL for "The Stitcher's Niche" and ""Shake Up Your Style" and CL for "Remodel & Renovate"



Visit me at That Yank In... and Traveling with That Yank


Avatar made with Portrait Illustrator Maker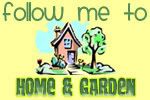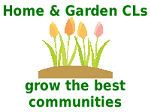 Has the recession really led us to make do instead of just throw away?
January is
Get Organized Month!
What do you do to get yourself out of a style slump?