Organizing in your kitchen
Organizing in your kitchen
This blogger is following Regina Leed's One Year to an Organized Life plan in organizing her kitchen:
http://thriftyknitter.com/?p=454
Ms. leeds used to be an expert here on iVillage, for the original "Get Organized" board (which, sadly, is no more...).


Co-CL for "The Stitcher's Niche" and ""Shake Up Your Style" and CL for "Remodel & Renovate"



Visit me at That Yank In... and Traveling with That Yank


Avatar made with Portrait Illustrator Maker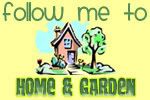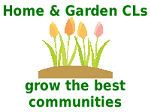 February is National Embroidery Month!
January was Get Organized Month!
What do you do to get yourself out of a style slump?
Edited 3/3/2010 11:42 am ET by cl-thatyank