Stove of the future...
Stove of the future...
"Smart" kitchens of 2050: a cross between the Sci-Fi channel and the Food Network according to Electrolux
http://www.walletpop.com/blog/2010/02/23/space-age-stovetop-eliminates-pots-pans-and-cookbooks/?ncid=webmaildl3
Start saving up for that kitchen renovation now (you've got 40 years!), because home cooking is headed out of the frying pan and into the future!


Co-CL for "The Stitcher's Niche" and ""Shake Up Your Style" and CL for "Remodel & Renovate"



Visit me at That Yank In... and Traveling with That Yank


Avatar made with Portrait Illustrator Maker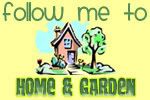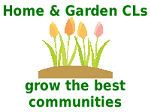 March is National Craft Month!
March 20 is National Quilting Day!
What will be your next remodeling project?
Yes, you can look stylish insweat pants!