Universal Access in a kitchen
Universal Access in a kitchen
Some time ago we started a thread on aging in place for the entire house:
http://messageboards.ivillage.com/n/mb/message.asp?webtag=iv-hgfirsthome&msg=2859.1
Key in universal access is safety n the kitchen...
UNIVERSAL DESIGN FOR KITCHENS
make the space safer for everyone.
http://www.kitchenbathideas.com/products/universal-design-kitchen/?sssdmh=dm17.435313&esrc=nwkbi&email=1174305


Co-CL for "The Stitcher's Niche" and ""Shake Up Your Style" and CL for "Remodel & Renovate"



Visit me at That Yank In... and Traveling with That Yank


Avatar made with Portrait Illustrator Maker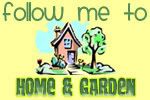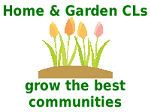 March is National Craft Month!
March 20 is National Quilting Day!
What will be your next remodeling project?
Yes, you can look stylish insweat pants!