What's in your junk drawer?
What's in your junk drawer?
Make the most of your kitchen catch-all... by making sure it holds the essentials that every junk drawer absolutely needs!
http://www.shelterpop.com/2010/03/26/whats-in-your-junk-drawer/?ncid=webmaildl3
What is in YOUR junk drawer? Do you have the essentials?


Co-CL for "The Stitcher's Niche" and ""Shake Up Your Style" and CL for "Remodel & Renovate"



Visit me at That Yank In... and Traveling with That Yank


Avatar made with Portrait Illustrator Maker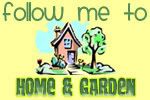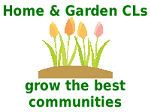 March is National Craft Month!
What will be your next remodeling project?
Yes, you can look stylish insweat pants!