Details matter...
Details matter...
Details Matter
Small or large, any kitchen benefits from custom touches that give the space a style edge and make it your own. Check out these ideas for creating a beautiful kitchen that reflects your personality.
•
Add style & function to small kitchens
•
One-of-a-kind details
•
Personalize with art
•
Highlight your range with a tile backsplash


Co-CL for "The Stitcher's Niche" and ""Shake Up Your Style" and CL for "Remodel & Renovate"



Visit me at That Yank In... and Traveling with That Yank


Avatar made with Portrait Illustrator Maker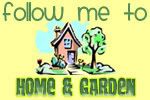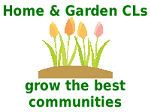 April is National Decorating Month!
What will be your next remodeling project?
April 29 is Zipper Day!