Sarah's House
Sarah's House
| | |
| --- | --- |
| | Sun, 06-13-2010 - 12:32pm |
I have recently discovered this series of renovation programs on HGTV, where interior designer Sarah Richardson buys run-down "fixers" and remodels them from top to bottom. I've not seen "season one" but most interesting to me is how she handles kitchens in the houses from series 2 - a mid-century back-split:
http://www.hgtv.ca/sarahshouse/theshow.aspx?sectionid=210&categoryid=8580045705396391440&postid=47843
and
and series 3 - a 100-year-old farmhouse:
http://www.hgtv.ca/sarahshouse/theshow.aspx?sectionid=210&categoryid=8580045705396391440&postid=47843
and http://www.hgtv.ca/ontv/titledetails.aspx?titleid=103513
IMO, She is a MASTER at taking out-of-the-box ready-made cabinetry and making it look custom-built!
What do you think?


Co-CL for "The Stitcher's Niche" and ""Shake Up Your Style" and CL for "Remodel & Renovate"



Visit me at That Yank In... and Traveling with That Yank


Avatar made with Portrait Illustrator Maker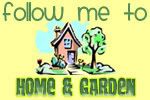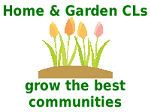 What will be your next remodeling project?