How important is ROI in your remodeling?
How important is ROI in your remodeling?
| | |
| --- | --- |
| | Fri, 08-27-2010 - 12:28pm |
Has "live-in value" replaced return on investment when it coms to your kitchen remodel? A recent poll at Consumer Reports shows that most readers are either updating style or making it more functional. Contractor, architects, and designers seem to agree that Return on Investment (ROI) has gone the way of the DoDo:
http://blogs.consumerreports.org/home/2010/04/kitchen-remodeling-return-on-investment-builder-magazine-cost-vs-value-report-kitchen-planning-guide.html
Do you agree? Is ROI an important aspect of your remodeling plans, especially with regard to your kitchen?


Co-CL for ""Shake Up Your Style" and CL for "The Stitcher's Niche" and "Remodel & Renovate"



Visit me at That Yank In... and Traveling with That Yank


Avatar made with Portrait Illustrator Maker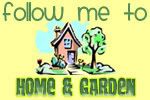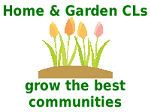 What will be your next remodeling project?