10 Common Home Repairs
10 Common Home Repairs
10 Common Home Repairs Made Easy
Stop Putting Off Those Small Fixes
How to quiet a squeaky floor, dry up a leaky faucet, make a seamless patch in carpet and more.
•
Get tips and tricks for making repairs »
•
What to do in a plumbing emergency »
•
5 fixes for common toilet troubles »


Co-CL for "The Stitcher's Niche" and ""Shake Up Your Style" and CL for "Remodel & Renovate"



Visit me at That Yank In... and Traveling with That Yank


Avatar made with Portrait Illustrator Maker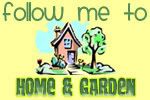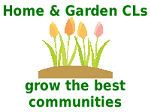 September is National Sewing Month.
In these economically challenged times, do you think we need a Repair Manifesto?