Your perfect bath?
Your perfect bath?
Your Perfect Bathroom
Want a bathroom where you can get away from it all without leaving home? From practical solutions to personal luxuries, make your bathroom wish list a reality with these tips...
•
Carve out space under the eaves
•
Make your master bath a personal retreat
•
Create privacy for the privy
•
Customize a vanity to fit your needs


Co-CL for "The Stitcher's Niche" and ""Shake Up Your Style" and CL for "Remodel & Renovate"



Visit me at That Yank In... and Traveling with That Yank


Avatar made with Portrait Illustrator Maker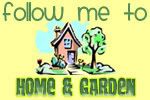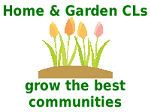 What is your favorite needlework embellishment?
In these economically challenged times, do you think we need a Repair Manifesto?
What do you do to get yourself out of a style slump?